Chinese 12-year-old Ye Wocheng misses China Open cut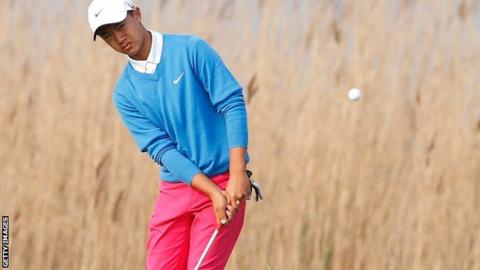 Chinese 12-year-old Ye Wocheng shot a second successive round of 79 to miss the cut at the China Open.
The youngest player to take part in a tournament on the European Tour finished on 14 over par.
"Golf is a hard game to play at this level of competition and on these courses, " said Ye, 12 years and 242 days old when he teed off.
"But I feel I will soon be ready for it. I'm looking forward to the next time I can play out here."
The Dongguan schoolboy, who had to qualify, follows in the footsteps of teenagers Andy Zhang and Guan Tianlang, who are both also from China.
Zhang while