Tiger Woods ready to win more majors after Sawgrass victory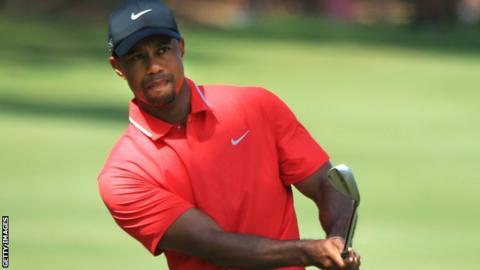 Tiger Woods is pushing the bar of excellence higher. His latest victory - in The Players Championship at Sawgrass - was his most impressive for years, even though it was laced with controversy.
Leaving aside - for the moment - his contentious drop at the 14th and the ongoing animosity with Sergio Garcia, Woods can feel as though he has broken new ground with his fourth win of an already remarkable season.
This quartet of victories have come from a mere seven tournaments and the big difference with this one is that it was achieved on a course that rarely fits his eye.
Since coming back from injury and the 2009 break-up of his marriage, his wins have come at his favourite courses. He is a multiple winner at places like Bay Hill, Torrey Pines and Doral.
The same cannot be said of Sawgrass, where Woods had managed only one top-10 finish since winning in 2001 - until Sunday. The Stadium Course, especially since the move of The Players Championship to May, offers little margin for error and rarely has his game coped with its demands.
His two-stroke victory shows how far he has come with his game and his influence over the rest of the field. Not only could he knock it round in 13 under par, but his presence atop the leaderboard helped force errors among his rivals.
Most notably, Garcia chased the tucked pin at the island green 17th when he knew two closing pars would probably be enough to force a play-off.
Instead the Spaniard put two balls in the water and another off the final tee, although his chances had gone by then.
"For me, Garcia made a big mental mistake in not playing for a three," Woods's former coach Butch Harmon tweeted regarding what happened at the 17th. "Not the time to go at the pin. Tiger was in his head."
It was like the old days when opponents believed they had to do something extra special to beat Woods. Forced errors would creep in to leave Tiger as the last man standing.
The aura is back and the world number one is now emboldened by a huge win on a course where he has previously struggled.
"I hadn't played really well here since 2000, 2001," world number one Woods admitted. "This golf course has been a little bit tricky over the years and I'm not the only one who has struggled with it.
"Fortunately this year I've been playing really well and the last tournament I played in [tied fourth in the Masters] I played really well, so coming here I was pretty confident in what I was doing.
"And the way I was playing at Augusta, I was shaping the golf ball both ways and controlling my trajectory, and I thought that was important coming into this week.
"It ended up being one of the key factors because I missed the golf ball in all the right spots. The only really tough up and down I had all week was at 15."
That was at the point where Woods's final round was threatening to unravel, having double bogeyed the 14th after finding the water there. Commendably, he summoned the nerve to make a par save to right the ship with three holes to play.
What happened at the 14th will prompt great debate, though. His drive sailed into the water down the left of the par four and it remains unclear whether he took his penalty drop from the right place.
Certainly the initial view of television commentators on the hole and in the NBC booth was that Woods should be dropping much further back than he ultimately did. Twitter is awash with replays that suggest a mistake may have been made.
All this after what happened in the second round at Augusta when he escaped disqualification from the Masters after an illegal drop. Another Tiger dodgy drop? As far as he is concerned, the champion followed procedure with playing partner Casey Wittenberg to the letter.
"I talked to Casey and the caddie and we agreed that's where it crossed," said Woods who turned his back on his ball in disgust mid-flight.
The PGA Tour issued a statement in the wake of the debate, saying: "Without definitive evidence, the point where Woods's ball last crossed the lateral water hazard is determined through best judgement by Woods and his fellow competitor.
"If that point proves to be the wrong point [through television or other means], the player is not penalised given the fact that a competitor would risk incurring a penalty every time he makes an honest judgement as to where the ball last crosses a water-hazard margin and that judgement subsequently proves incorrect."
Even allowing for where he dropped, Woods went on to make double bogey to bring Garcia right back into contention. How we would have loved a play-off between the two after their third-round spat.
While golf is so often marked by camaraderie between touring pros who often go out of the way to help each other, a spicy rivalry or two doesn't half help the ratings. How tempting it must be to pair Woods and Garcia at next month's US Open.
That will be the year's second major and the Merion course will pose similar demands to Sawgrass, and although Woods has yet to play there he now knows he has a game that can cope with this sort of challenge.
It feels as though the time has come for the Tiger to add to his tally of 14 majors by winning, for the first time in five years, one of the game's big four prizes.