Scottish Open 2013: Home pressure a spur for Lawrie
By Colin Moffat
BBC Scotland at Castle Stuart
Last updated on .From the section Golf1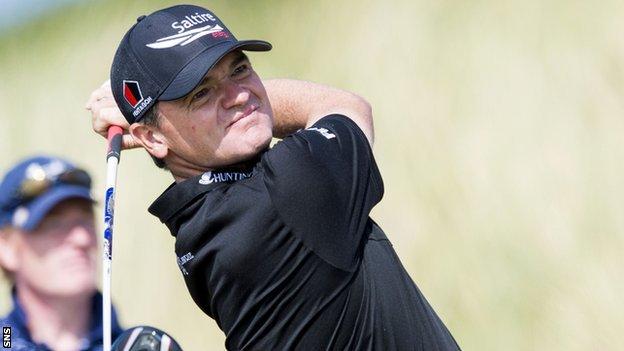 Paul Lawrie believes he can thrive on public expectation and provide a home winner for the Scottish Open.
With Castle Stuart basking in glorious sunshine, big crowds are expected in Inverness and they will have 19 Scots to cheer on.
"I like my goals to be one hole at a time," explained Scotland's highest ranked player.
"But you want people shouting for you and on your side. Personally, it helps me. I enjoy it."
Lawrie, currently 49th in the world rankings, knows what it takes to win on home soil.
The 44-year-old is best known for his 1999 Open triumph at Carnoustie, while he has also captured the Dunhill Links Championship at St Andrews in 2001 and last year's Johnnie Walker Championship at Gleneagles.
"Three of my biggest wins have come in Scotland," he explained. "I love playing golf in front of the Scottish people.
"These are the biggest two weeks of my year," he added, with one eye on the Open at Muirfield.
"If your game is in a really good state, it (public support) can drive you on.
"But it can also go the other way. If your game is a little iffy and everyone is expecting you to hit great shots it can bring you down.
"This year was the first time that I've been the highest Scotsman in the rankings. Obviously, that means a lot to me.
"It's nice to be the country's best player but I would like to be a little higher."
Martin Laird is another Scot who fancies his chances in the Inverness sunshine.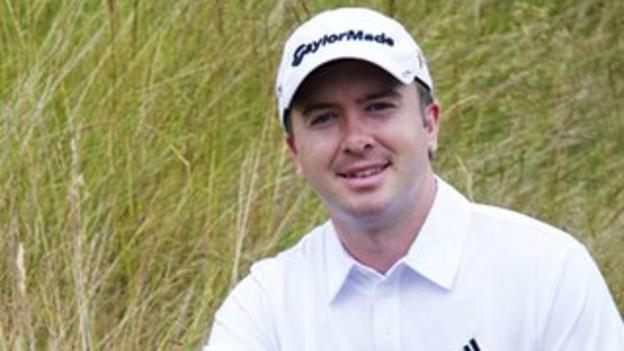 The US-based Glaswegian enjoyed a good Saturday last year but was blown off course on his final round to finish in a tie for 16th.
"I really like this golf course and I think it sets up well for me," said the 30-year-old.
"I just feel comfortable here.
"Even though it's only the third year here, it seems like a course I've played lots of times."
Laird collected his third career win in Texas in April and the world number 59 is content with preparations, which have to be balanced with catching up with friends and family.
"I'm probably hitting the ball as good as I have in a long time but I've not been making a lot of putts in the last few weeks," he added.
"Hopefully this week is different. I think I figured a little thing out yesterday.
"It's my favourite two weeks of the year. I love coming home, especially when the weather is like this."
With so many home players at Castle Stuart and 10 of those playing at Muirfield next week, Laird believes Scottish golf is in good health.
"I was in the physio trailer yesterday and there were six Scots in there," he explained.
"I don't know if that means we're all injured or there's just lots of us in the field.
"It's nice. It's not something I'm used to. Playing in America, there's myself and Russell Knox, and that's about it.
"Scottish golf is definitely on the way up and where it should be.
"In America a few years ago, people would ask who the other Scottish professionals are and you would name a few and they would look at you, not really familiar.
"But now when I mention Scottish players, they know who they are. That's a good sign."