The Open 2013: What makes an Open champion?
By Rob Hodgetts
BBC Sport at Muirfield
Last updated on .From the section Golf47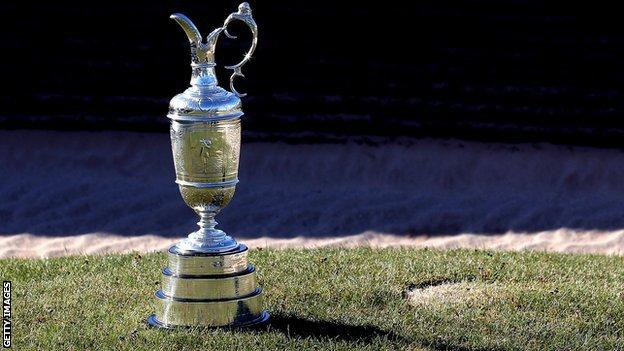 More than 150 players from all over the world will tee off at Muirfield this week, dreaming, hoping, planning to become Open champion.
It's an honour bestowed on only a very few, but how do you define the characteristics needed to conquer the links and lift the famous Claret Jug? Can you make a blueprint for others to follow?
Distilling the ingredients is not easy. But we sought out former champions Gary Player, Tony Jacklin, Nick Faldo, Tiger Woods and Ernie Els to offer some advice.
Are you ready?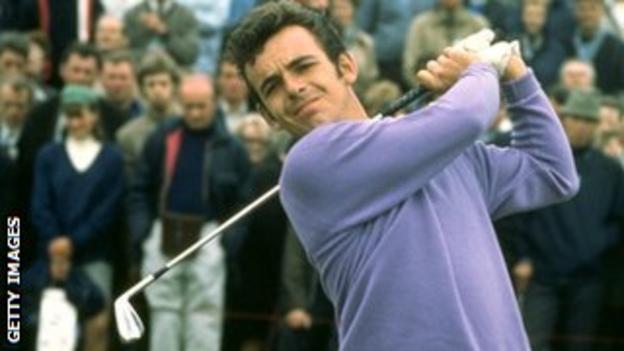 When the pressure's on and the Claret Jug is up for grabs, are you able - and willing - to step out of the pack and change your life?
Jacklin: "The first thing you've got to do is put it in your head. All the great players I've ever known - Jack Nicklaus, Arnold Palmer, Gary Player, Seve - had all visualised themselves doing it and I certainly did.
"If you haven't put it in your mind as a young man and made a promise to yourself then when you get the opportunity to do it you're shocked and stuff can happen.
"When I won the Open in 1969 I remember saying to Jack Nicklaus after the round, 'I didn't think I could be that nervous and still play'. He said, 'I know, isn't it fantastic?' That told me that's the way he was when he won. We're all nervous with the prospect of winning a major, it changes your life. It's who can show that courage to get it done that makes the difference in the end."
Mindset
For many, learning to love the links - and the extremes of weather that often come with it - is the hardest part of the battle. Even five-time champion Tom Watson struggled with the concept at first. Get your head around it and you can prosper.
Jacklin: "The one thing you have to accept about links golf - more so than the type of golf we see on TV most weeks - is it is never fair. You're going to get funny bounces. On most courses, you hit a quality shot you get a quality result. It doesn't always happen in links golf."
Els: "The sound is different. The divot into the fairways is different. The whole experience is different to anything else around the world. So it's something you're either going to really like or not going to like. I was fortunate enough that I really fell in love with it."
Woods: "I love this championship. I think it's so neat to be able to play this type of golf. I fell in love with it 17 years ago when I first came over here. We play a generally airborne game where you hit the ball straight up in the air and make it stop, but I love being able to dink a five iron from 150 yards and bump it on the ground."
Preparation and strategy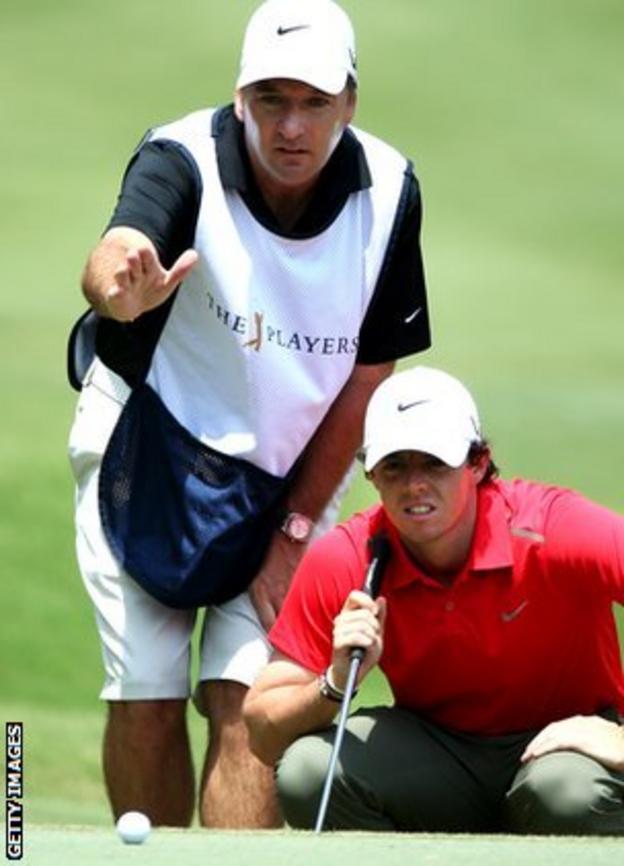 Nicklaus realised at Muirfield in 1966 that the thick rough and deep bunkers meant precision, not his usual power game, was going to be the key. He embraced it and won his first Open and the final leg of the Grand Slam. At a fast-running Hoylake in 2006, Woods worked out that the driver was not necessary. He only used it once all week, hitting two irons and the occasional three wood off the tees to stay in the fairway and avoid the cross bunkers. Do your research, make a plan and stick to it.
Faldo: "It's a good mind game, you have to know where to land it, where the next bounce is and where the run is. That's what we worked out so well in 1992, where to land the ball 20 yards short of the green, which way it would kick and obviously where it would stop. That's part of the calculations. But you've got to be able to land the ball from A to B first. And that has to be a solid shot. If that's a mishit the ball doesn't react close to what you intend. You don't just aim and fire. Every single shot is like a chess game."
Player: "Before I won at Muirfield in 1959, I worked out what the different winds might be that week and hit off on some par fours with a six iron and then hit a three iron to green, instead of just a normal practice round. It paid dividends for me."
Shot-making
Wind is one of the main defences of Open courses and controlling the ball in the breeze is crucial if you are to avoid the thick rough and deep bunkers. Low punchy shots, chips along the ground, draws and fades with the crosswinds, high drives with the breeze behind you - all are essential parts of the armoury.
Jacklin: "Links golf is still played predominantly on the ground. You need a lot more imagination. It's not how, it's how many. Just get it there, even if that means chipping a four iron 150 yards just to stay out of the wind. It's equally hard to control the ball downwind. And you've got to be able to focus on putting despite getting buffeted by the wind."
Els: "You're going to have to come in high sometimes, you're going to have to come in with bump and runs. You've got to envision that a three iron could go 280 yards downwind and into the wind probably 180."
Player: "When I arrived at Muirfield in 1959 I was well on my way to being the best bunker player in the world. I used to practise in a bunker at 6am every morning before working in the pro shop back in Johannesburg and wouldn't leave until I had holed five. That certainly helped at Muirfield."
Luck
Fortune favours the brave but sometimes at the Open the luck is out of your hands. The weather is the biggest variable and the luck of the draw can go against you. Woods, for example, copped the worst of the Saturday storm at Muirfield in 2002 and amassed 81 to scupper his Grand Slam bid.
Jacklin: "You can be unlucky with timing. You can get the worst of the weather or the best of it. Many championships have been won and lost like that. You have to accept your lot. If it's windy in the afternoon after being calm all morning when the course was four shots easier, you've got to suck it up. You're not going to get anywhere feeling sorry for yourself. Take it as it comes. Patience is a huge factor in winning. It's like the Grand National, you can fall at any fence. Just try to stick around until the last day and take your opportunities."
Woods: "That Saturday was the worst weather I've ever played in. I think because no-one was prepared for it. They got the forecast very wrong. I just happened to catch the weather at the worst time and I didn't play well at the same time."
X-factor
Defining what makes a champion is clearly not an exact science. Adam Scott, for instance, looked every inch one with four holes to go last year before opening the door for Els.
Player: "On a links course, particularly a course like Muirfield, the key is to keep the ball on the fairway. It's important because of the high rough. But it's not long hitting, or a beautiful swing, or a particular shot - the mind is the secret to golf. It's how you go about your business with the mind.
"You have to have patience, courage and try to teach yourself to enjoy adversity.
"The Open to me is the most important of all the four majors, but this is more than a golf tournament.
"It's a test of your character, your very nature."