The Open 2013: Golf pundits give their Muirfield predictions
By Rob Hodgetts
BBC Sport at Muirfield
Last updated on .From the section Golf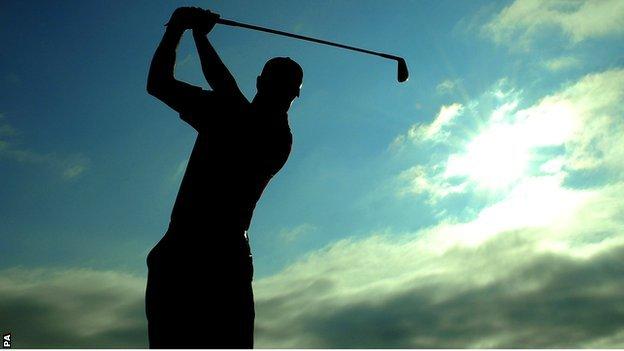 Who's going to win the Open? That's all we want to know now. We've cogitated, mulled, pondered and pontificated all week but it's time to cut to the chase.
Just which of the 156 players at Muirfield this week will lift the Claret Jug on Sunday?
The consensus is this is one of the most open Opens for a while. But Muirfield has a habit of rewarding only the game's biggest names, judging by its roll call of past champions. So just who are the experts tipping? Let's find out.
Gary Player, three-time Open champion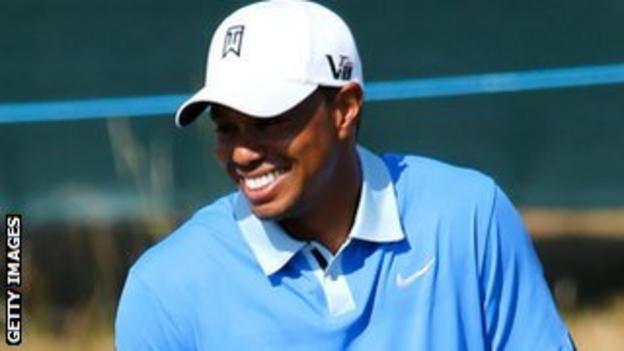 Winner: Tiger Woods.
He is number one in the world and made a remarkable comeback despite still not being a very good driver of the ball. But he won't dare use his driver because of the rough here, which will be a good thing. The best mind in this whole field is Tiger Woods by a mile.
Big week: Ian Poulter.
He's knocking at the door all the time. Ernie Els must feel good, too, and Justin Rose is playing magnificently.
Peter Alliss, BBC golf commentator
Winner: Ernie Els.
I'd like to see a home winner of course, but I've had a bet on Ernie Els. It's a romantic flutter because let's face it, players don't win the Open two times in a row on many occasions, but he has triumphed here before back in 2002 and he just loves this Championship.
Big week: Jason Day.
I originally had a little side bet on Paul Casey - but he didn't qualify! I like the look of Day. He has had a good record in majors over the last few years and he is ready to win his first one.
Ken Brown, BBC golf commentator
Winner: Matteo Manassero.
He may only be 20 but he could win here. He has the perfect game for Muirfield. He hits the ball with a low trajectory that is just perfect for these conditions. He has won on links before in his amateur days and his victory at the PGA Championship in May lifted him to another level.
Big week: Thomas Bjorn.
It's difficult to call Bjorn a dark horse after such a long and successful career, but if he overcomes the injury he had last week, I can see him featuring high up the leaderboard.
Iain Carter, BBC golf correspondent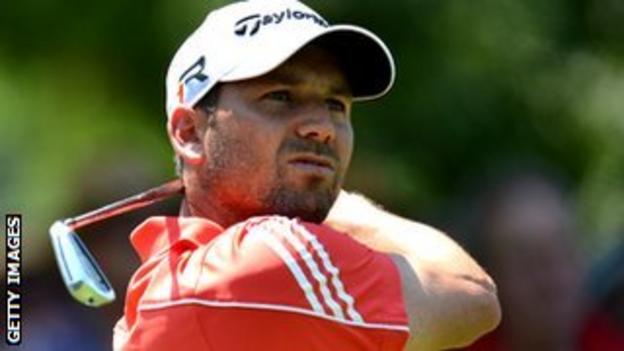 Winner: Sergio Garcia.
I've tipped him for several majors but I feel more confident about his chances this time, given his stellar record at Muirfield. He won his amateur championship here and played the best golf of anybody in the great storm of 2002, so he really likes this place. His putting is much improved and had he not just had the biggest of nightmares on the 15th at the US Open he would have been right in contention. Ball striking and short game are going to be key this week and he has those attributes.
Big week: Brooks Koepka.
Have a look out for this guy. He's won three times on the Challenge Tour, won the Open qualifying tournament and was tied 12th at the Scottish Open last week. I've spoken to several players who are really impressed with his golf game. He's riding the crest of a wave with confidence. Whatever his odds are, they are probably too long for him so as an outsider, each-way type bet he'd be a good choice.
Tony Jacklin, 1969 Open champion
Winner: Tiger Woods.
He's not going to be a million miles away. He uses his head so much better than most and delivers better than anybody else. He's got all the shots - like those two-iron stingers - he can knock the ball down, he knows how to play links golf and if I had to pick one out of the field it would be him.
Big week: Justin Rose.
He has been hanging around for a long time as a quality player and that boost he got from winning the US Open will give him a tremendous lift. When I won in 1969, the support from the British crowd really helped me get uplifted. It would surprise me if anyone outside the top 15-20 gets it done this week.
James Corrigan, Daily Telegraph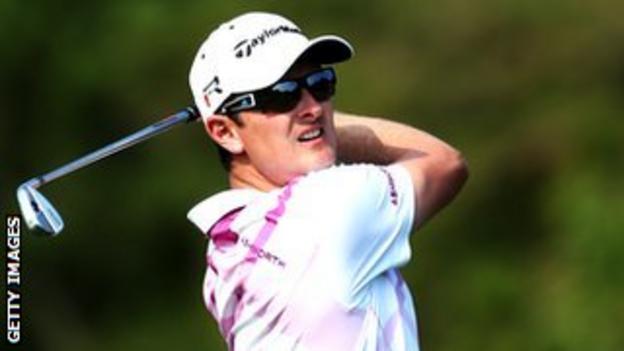 Winner: Justin Rose.
He's the most solid golfer out there now, probably the most complete golfer as well, and that's what you need here because it's such a complete test. He's the type of person who could easily follow up his US Open win at Merion.
Big week: Branden Grace.
By all accounts he is hitting it brilliantly on the range, that's what they are all talking about. He's got Lee Westwood's ex-caddie Billy Foster on the bag and I think he'll have a huge week.
Derek Lawrenson, Daily Mail
Winner: Adam Scott.
After the experience last year he's ready to come back and show people how much he has learned, particularly after the Masters. He's good enough to win two majors in a year.
Big week: Thomas Bjorn.
He's got a good Open record, he's fit, he's shown a lot of form and likes the course.
David Facey, The Sun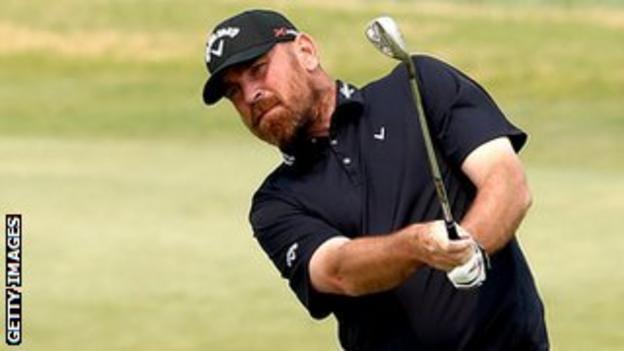 Winner: Thomas Bjorn.
A runner-up twice in the Open and seems to be in contention every week at the moment. I think his chipping, which is absolutely brilliant, will be worth a few shots around this course.
Big week: Brooks Koepka.
I wouldn't rule out Justin Rose from following up the US Open win, but keep an eye out for Koepka, the Challenge Tour graduate. I saw him win the final Open qualifying at Sunningdale and I think he's going to be a superstar.
Neil McLeman, Daily Mirror
Winner: Tiger Woods.
He's been getting very close and conditions are very much like Hoylake in 2006 and he doesn't have to use the driver hardly at all round here. This course traditionally throws up great winners, the likes of Trevino, Nicklaus, Watson, Els, Faldo so I'm thinking along that line. There is still some doubt, after a five-year drought, whether he can still close out majors but this could be his week.
Big week: Luke Donald.
He'll be riding the ripple effect of Justin Rose. He's not huge off the tee but because of the hardness of the course that won't matter. But he can hit it straight and he's got a great short game.
Paul Mahoney, The Independent
Winner: Padraig Harrington.
Because of the royal list of winners this place has had, you'd think another name like that will come out of the pack and I'll take Padraig Harrington. He's someone who is very patient, will stick at this test, won't panic and knows how to win Opens.
Big week: Justin Rose.
People might expect him not to have a good week because of a US Open hangover but I think he's suddenly just clicked and he's a world-class player. It's a bit of a stretch to expect him to go back-to-back here, following up from Merion, but I expect him to be challenging on Sunday. He's as hard as nails now, he hits the ball straight, he's a great ball-striker and that's what you need around here.
Andrew Cotter, BBC golf commentator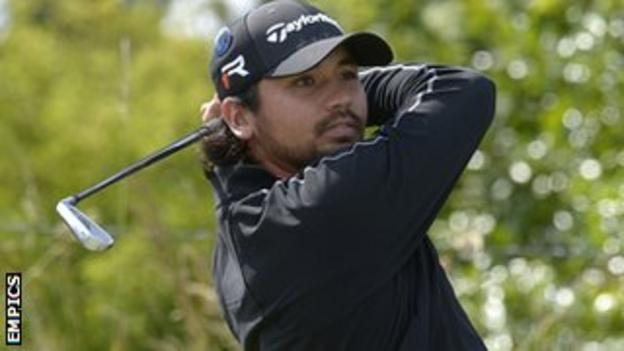 Winner: Sergio Garcia.
Garcia has has a consistent if unspectacular season with six top 10s including tied-seventh in his last outing in Munich three weeks ago. He also knows what it takes to contend in an Open, having lost to Padraig Harrington in a play-off in 2007 and finished in the top 10 on six other occasions. The Spaniard will have good memories of Muirfield, having won the amateur title here.
Big week: Jason Day.
The runner-up to Justin Rose at Merion is the epitome of a big-stage performer having already gone so close twice in both the US Open and the Masters. His Open record is less impressive but perhaps only because he missed last year due to the birth of his son. Before that he had made steady progress in previous two years.
Peter Dixon, The Times
Winner: Tiger Woods.
He was unlucky at the Masters when he was looking really good. We all thought he was about to do it. When he came to the 15th he was about to take the lead and I don't think anyone would have stopped him after that. Then lady luck or karma or whatever intervened. He was poor at Merion but he was injured and the times he's won this year he's looked really good again. And he's back to number one and he knows how to win. What he's found here is a course where he doesn't have to hit his driver. That's going to be the key because he hits those beautiful, stinging low shots and I reckon he'll be licking his lips.
Big week: Justin Rose.
I know he's had three weeks off and coming back after winning a major it probably hasn't quite sunk in yet, but I think he'll just go out there and carry on. From tee to green, he's one of the very best and will be trying to prove why he is the US Open champion. Merion was a watershed moment for Justin.