Open 2013: Martin Laird rues impact of quintuple bogey

By Keir Murray
BBC Sport Scotland at Muirfield
Last updated on .From the section Golf
The pain of a quintuple bogey at Muirfield's third hole on Saturday will take time to subside for Martin Laird.
The Arizona-based Scot was second on the Open leaderboard when he carded a nine after a calamitous tussle with the rough.
"The hardest thing for me is that I knew I was playing really good this week," he said after a final day 72.
"I would really like to have that second shot back on three. That is going to take a while to get over."
The man from Bearsden slid to 51st on the leaderboard following his third-round 81 and his 72 on Sunday saw him finish the tournament on 10 over par.
"I was putting really well and I felt comfortable on this golf course," he added, ruefully.
"If I had made par or even bogey, who knows what I would have done later in the round because I was hitting the ball good.
"Sometimes I'd admit that the situation got in the way but it was nothing to do with that.
"It [a seven-iron second shot that plunged his ball further into the rough] was a freak shot.
"I can't remember the last time I hit a shot like that."
That sense of missed opportunity hung over him on Sunday as he rounded off a two-week spell back home that included a fifth-place finish, three shots behind winner Phil Mickelson, at the Scottish Open at Castle Stuart.
"It was tough to get motivated today," said Laird, who will switch to the European Tour in January in order to start accumulating Ryder Cup points.
"When I woke up this morning I wasn't exactly dying to get out of bed and come out and play after yesterday.
'I didn't play great, I shot one over, so I'm disappointed with how the week finished.
"It's hard to think about the positives because I am still annoyed about yesterday but I'm sure I'll look back on it when I get a few days away."
Despite the gnawing regret, Laird, often sporting a belt adorned with a silver saltire, is on the whole positive about his fortnight in Scotland.
"I played really well last week. I didn't come back for these two weeks just for this tournament," he explained.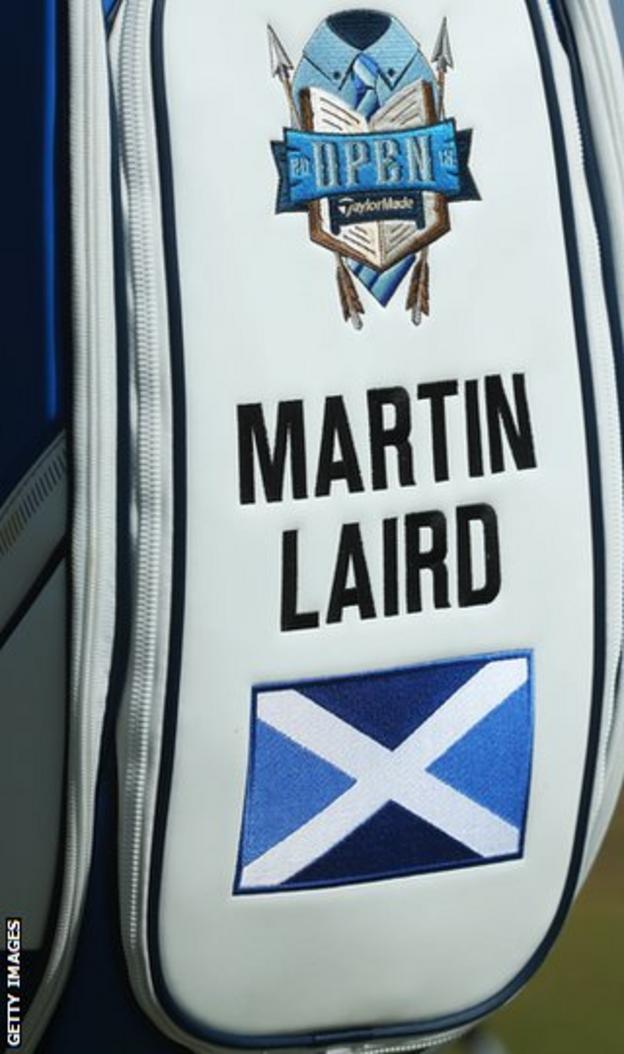 "Last week is just about as important for me as this week.
"To finish fifth there, and to play as well on the Sunday to have a chance to win, was a great week.
"To play well in the first two rounds [at Muirfield] and get in the mix is what I wanted.
"It didn't end the way I wanted but hopefully the next time I am in that position I can play good on the Saturday and give myself a chance on the Sunday.
"It's the first time I've really got in the mix in a major but it was only halfway, there was a long way to go.
"I know I can compete in these. I didn't need this week to prove that to myself."
Laird is looking forward to the US PGA Championship in Oak Hills, Rochester, which follows the Bridgestone Invitational at Firestone in Akron, Ohio.
"The good news for me is that in three weeks' time there's another major on a golf course which everyone has told me should suit me," he said.
"And in two weeks' time there's a WGC event on a golf course that is maybe my favourite which we play all year in America.
"So next week will be nice to look back on this one and get over it and get ready for two huge events coming up."