Olivia Jordan-Higgins win raises hopes of LPGA card
Last updated on .From the section Golf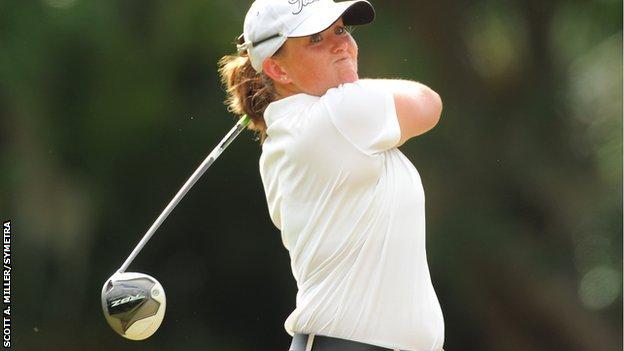 Jersey golfer Olivia Jordan-Higgins raised hopes of moving on to the LPGA Tour after completing a one-shot victory in the Credit Union Classic.
The 25-year-old stroked home a four-foot putt at the 18th in New York to seal her first win on the Symetra Tour.
Jordan-Higgins moves to sixth on the Symetra Tour money list, with the top 10 at the end of the season moving on to the full LPGA Tour.
"It feels great, I've waited a long, long time for this," she said.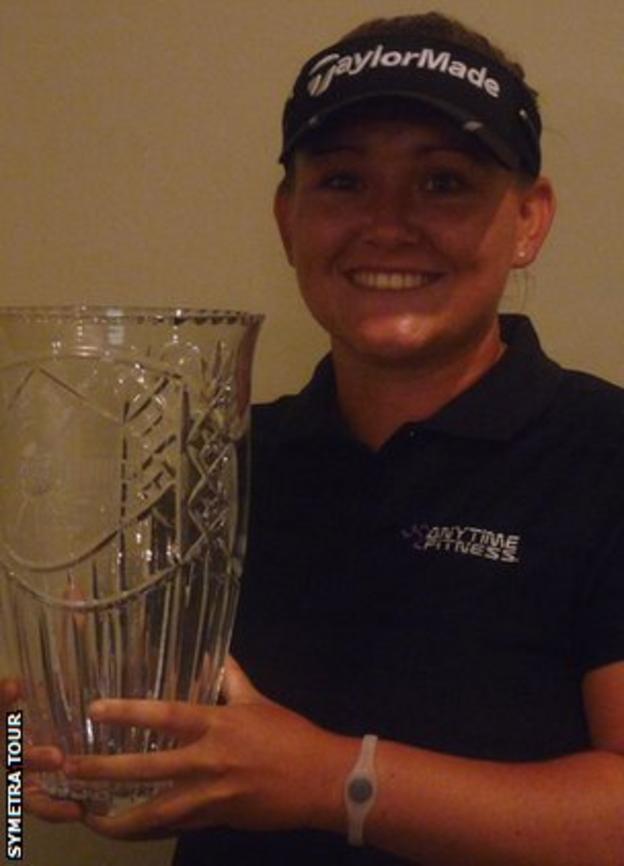 "That's definitely a dream come true, that's what I've been waiting for.
"I was very close [to reaching the LPGA Tour] last year but it's not something I can really focus on from here on out because anything can happen. We still have four events to go.
"It's obviously exciting but I still have to focus on what I need to do and each shot at a time. I had a lot of close finishes but this feels amazing."
Jordan-Higgins finished on six-under, just holding off the challenge of Thailand's PK Kongkraphan at Drumlins Country Club after a lengthy rain delay kept players off the course for more than four hours.
She had started Sunday's final round with a two-stroke lead and carded one birdie and two bogeys to become the 11th different winner on the Road to the LPGA this season.
The tournament came down to the final green, with Jordan-Higgins' approach to the last leaving her with a lengthy birdie putt while Kongkraphan had a makeable birdie putt.
Jordan-Higgins' first putt fell four feet short of the hole, while Kongkraphan missed her birdie putt and tapped-in for par to leave her opponent with the biggest putt of her career.
"I was very nervous," said Jordan-Higgins.
"My hands were shaking, my heart was beating but it's what I practise for, it's what I work for.
"I just had to stroke the putt and hoped it went in and it did."