Jimmy Mullen poised to make England debut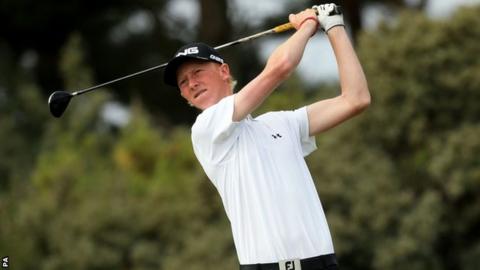 Devon golfer Jimmy Mullen has been named as one of five new England caps for the Home International series.
The 19-year-old made the cut at The Open at Muirfield last month, but missed out on the Silver Medal.
The Royal North Devon player will make his debut at Ganton in Yorkshire, with play taking place form 14-16 August.
Yorkshire's Nick Marsh, Kent's Michael Saunders, Northamptonshire's Ryan Evans and Lancashire's Paul Howard will also make their England debuts.
The rest of the squad is Harry Casey, Craig Hinton, Jamie Rutherford, Callum Shinkwin, Ben Stow and Toby Tree.
A number of England regulars - including amateur champion Garrick Porteous - are unavailable as they are competing in the US Amateur Championship the same week.