2013: A year of "could do better" in majors for most UK stars

By Iain Carter
BBC golf correspondent
Last updated on .From the section Golf189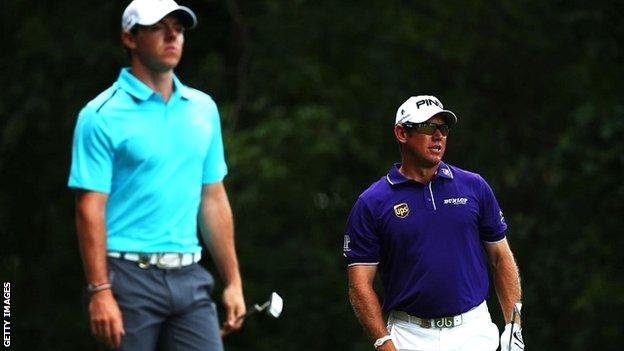 Jason Dufner's clinical victory in the PGA Championship completed a year that spawned three new major champions and left several others wondering if they will ever secure victory in the tournaments that matter most.
Dufner joins Justin Rose (US Open) and Adam Scott (Masters) in claiming an elevated status within the game. And the 36-year-old American thoroughly earned his triumph with an unflappable closing 68.
It was the second successive American victory in the majors following Phil Mickelson's stunning win in the Open at Muirfield. Of the leading lights from the United Kingdom, only Rose can reflect on 2013 with genuine satisfaction.
The report cards for our other leading lights are of the nature that you wouldn't want to show to mother. They could all be stamped "could do better".
Rory McIlroy knows what it takes to win the big ones, having won the US Open two years ago and then the PGA at Kiawah Island in 2012. The 24-year-old loves the set ups put in place for the final major of the year having claimed two more top threes in this event.
So if he was ever going to rediscover his touch it was always most likely to come at a PGA. The indications are that he has at last turned the corner in a dispiriting year.
At the Masters, McIlroy laboured to a share of 25th place and was 41st at the US Open. Then he admitted to "brain dead" tendencies in missing the cut at Muirfield.
He deserves credit for fighting hard in the second round to avoid a damaging missed cut at Oak Hill. From there on he carded a slightly streaky 67 and a closing 70 to finish in a share of eighth place.
It was a decent return, but by his standards McIlroy can only accept a "D plus" for his major performances this year.
Rose didn't make the top-24 outside his US Open win and didn't make the weekend at the Open. But for his deeds at Merion the 33-year-old Englishman has to be given an "A" with the prospect of more huge victories to come.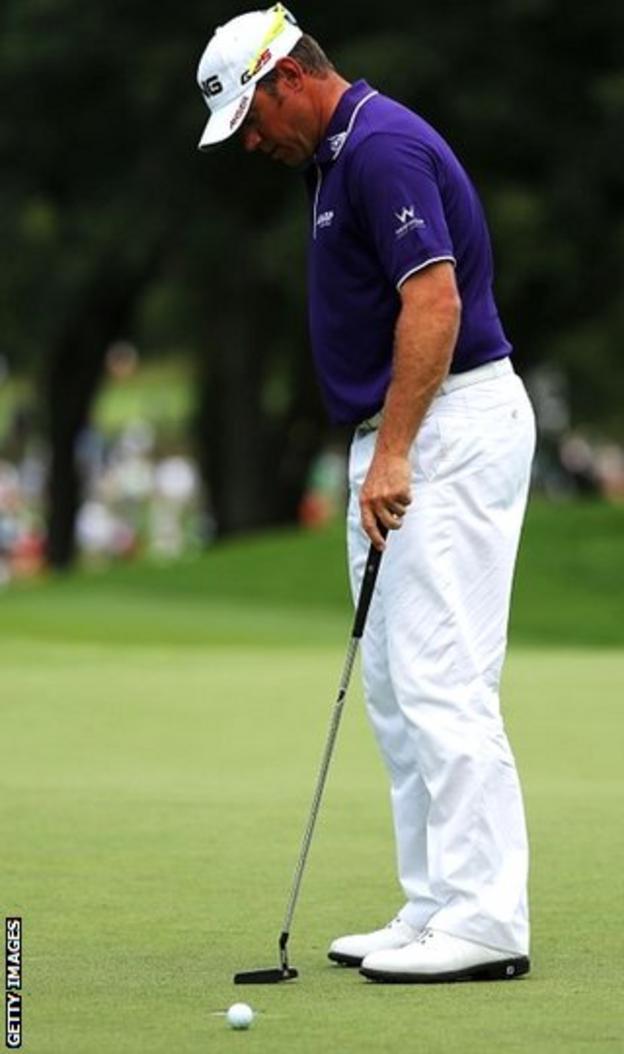 In 2010 Graeme McDowell won the US Open and last year he came close again at Olympic Club before challenging well at Lytham in the Open, which Ernie Els won.
Despite his closing 66 at Oak Hill this has proved a year to forget in the majors for the man who has three tour wins in 2013. He suffered missed cuts at Augusta and Merion, was only 58th at Muirfield and 12th in the PGA. It's a "C minus" at best.
Luke Donald did put himself in position at the US Open but couldn't follow it through. Marking Rose's card was as close as he got to touching the kind of title he so craves.
Donald never recovered from the errant two irons that closed his third round at Merion, especially the double bogey sixth on the 54th hole that ruined a potentially brilliant Saturday in Philadelphia.
Missed cuts duly followed at Muirfield and Oak Hill and he only managed a share of 25th at the Masters. Donald receives a flat "C grade" with his US Open challenge the only saving grace.
And what should we make of Lee Westwood? His major quest has been discussed at length and mounting an unlikely final round challenge from six strokes back at the PGA was beyond him once he double-bogeyed the third.
He finished 33rd, following a share of eighth at Augusta, 15th in the US Open and third at Muirfield. The 40-year-old puts himself in the frame time and again and beats more than he loses to in every major he plays.
Westwood gets a creditable "B plus" but that is of scant consolation because we all know what he really wants and another year has passed without that ambition having been fulfilled.
The UK's other member of the world's top 20, Ian Poulter, will feel equal levels of frustration. His Ryder Cup heroics at Medinah last year failed to turn into the springboard to major success.
At the Open, Poulter charged to a share of third but was never genuinely in contention. He finished just outside the top 20 at the US Open, 61st at Oak Hill and didn't make it to the weekend at Augusta.
This year the flamboyant Englishman gets only a "C plus" for his achievements in the tournaments that define careers.
There is still much to play for in 2013, especially with the Ryder Cup qualifying period about to start.
But it is an awfully long time until April and next year's Masters. It will certainly seem that way for those currently trying to hide their less than flattering report cards.