Jimmy Mullen victorious on England debut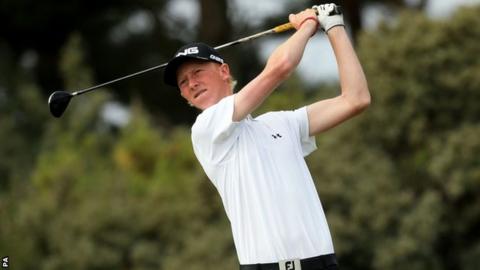 Devon golfer Jimmy Mullen made a winning start on his England debut as he beat Ireland's Gary Hurley in the singles at Ganton on Wednesday.
The 19-year-old, who made the cut at The Open last month, showed his class to clinch a 4&2 victory to help England beat Ireland 8-7.
In the other match on the opening day, Scotland beat Wales 9-5-5.5.
Mullen was one of five new England caps for the Home International series, which continue on Thursday and Friday.
Yorkshire's Nick Marsh, Kent's Michael Saunders, Northamptonshire's Ryan Evans and Lancashire's Paul Howard also made their England debuts.
A number of England regulars - including amateur champion Garrick Porteous - are unavailable as they are competing in the US Amateur Championship the same week.