Paul Lawrie's son, Craig, becomes golf professional
Last updated on .From the section Golf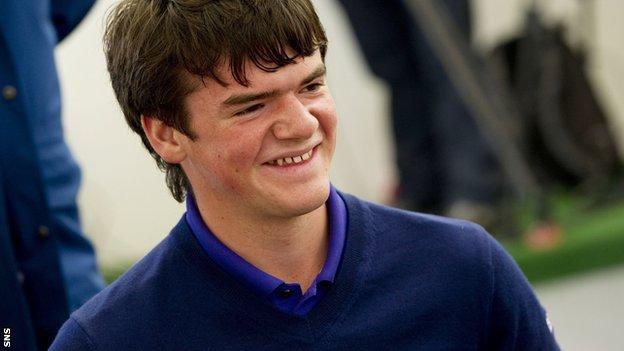 Craig Lawrie, son of 1999 Open champion Paul, has followed in his father's footsteps by turning professional.
The 18-year-old Scot will make his debut in the North-East Alliance tournament, which starts on Thursday in Ellon, near his Aberdeen home.
Lawrie said on Twitter: "My wee loon @CraigLawrie95 has turned pro this morning. All the best pal."
His eldest son will be attached to the Paul Lawrie Golf Centre and will represent the Aberdeen facility.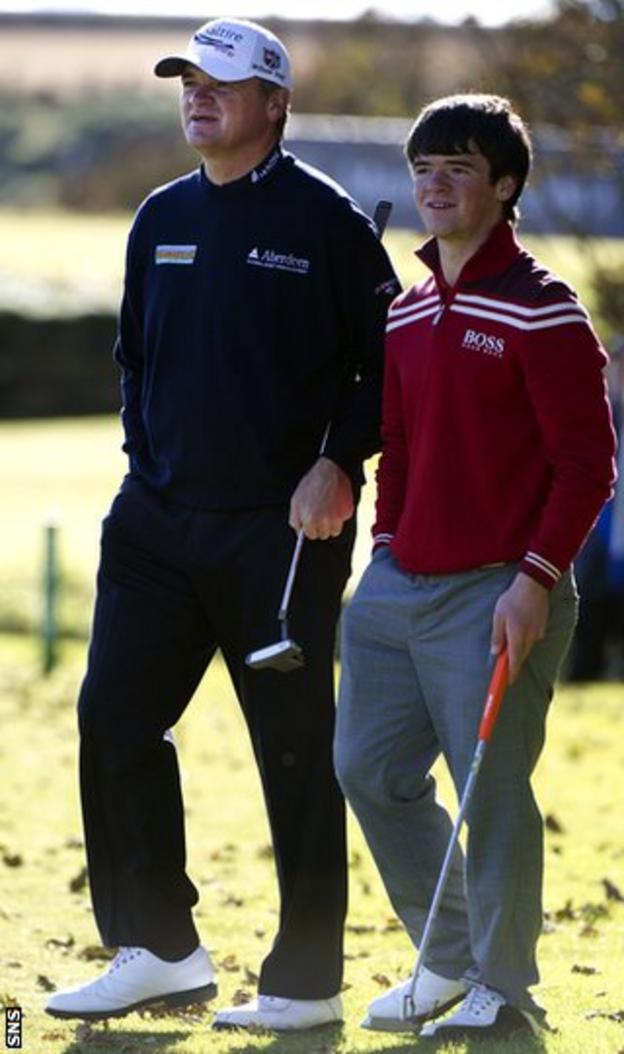 It is a change of direction for Craig, who had previously planned to study sports management at Dornoch University in the hope that a golf diploma would lead to the professional ranks.
Lawrie Snr recently joked that his own return to form had been the result of hard work that followed the realisation his son was beating him in practice.
"It will be really interesting to see how Craig gets on," the 44-year-old said. "I've always encouraged both of our boys to play the game but never pushed them in one direction or another.
"Craig is certainly a better golfer at this stage than I was at 18.
"It's well known that I turned pro playing off five. So, looking at it purely on these terms, he's much better than I was when I made the transition."
However, Lawrie Snr, ranked 79 in the world, said: "There's a huge leap from amateur golf to making a living from the game."
As an amateur, Craig won the North East (Scotland) District Youths in 2012.
He finished 10th on the 2013 SGU Order of Merit in the same year he became the Junior Champion at his home club, Deeside, and plays off a handicap of +1.
Craig, who has also caddied for his father, said: "I'm excited to test my game at a new level of competition.
"I feel like I've really improved in the last six to 12 months and the experience I've gained playing with dad in practice rounds as well as at his invitational event in September and alongside Peter Baker in the British par three Championships will all help when I tee up in my first event as a professional.
"I know how difficult it will be and how high the standard is at the top level, but I am prepared to work hard and see what comes."
His schedule will initially consist of a mixture of events on the Europro, EPD & Alps Tours.