Thomas Bjorn - golf's most influential player

By Iain Carter
BBC golf correspondent
Last updated on .From the section Golf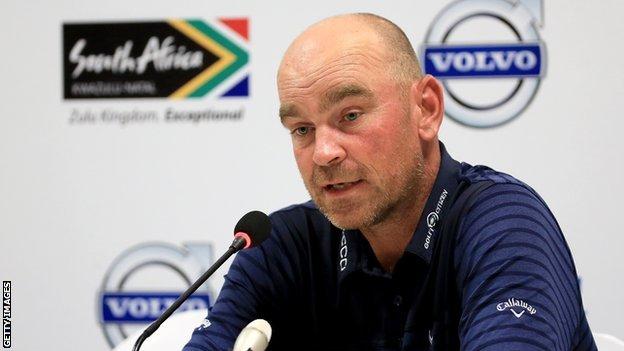 Thomas Bjorn is golf's most influential player.
At the same time he is nurturing a game that looks capable of influencing the outcome of many an event in 2014. Indeed in the year of his 43rd birthday Bjorn appears destined for a Ryder Cup return.
He would be playing for a captain chosen by the committee he chairs. Not that you will find Bjorn daring to think that far into the future. Playing for Paul McGinley's Europe this autumn is parked firmly in the back of his mind.
As he prepares for his first event of 2014 he isn't looking further than the end of January. This short-term thinking has been his approach during a three-year renaissance which has returned him to the form of his life.
Bjorn ended 2013 with victory at the Nedbank Challenge in Sun City having finished second in the World Cup in his previous event. In late summer he won the European Masters in Switzerland and he is back in the world's top 25.
This week he took time from his preparations for the Volvo Champions tournament in Durban to discuss with BBC Sport his sustained excellence on the course and the state of the European Tour.
"It was probably the first time I can ever remember coming into the last bit of the season feeling fresh in my mind and feeling really, really good about everything," Bjorn admitted.
"I had a golf swing that was working and a belief that was working and it was a great finish to the year, so you start a new year with a lot of hope."
Bjorn identifies the period at the end of 2009 when he committed to compete again at the highest level. Plagued by injury he hadn't won for three years and finished a lowly 91st on the European money list.
"I was just very determined to give myself one more chance of playing with the best in the world and not finish my career on a low," he said.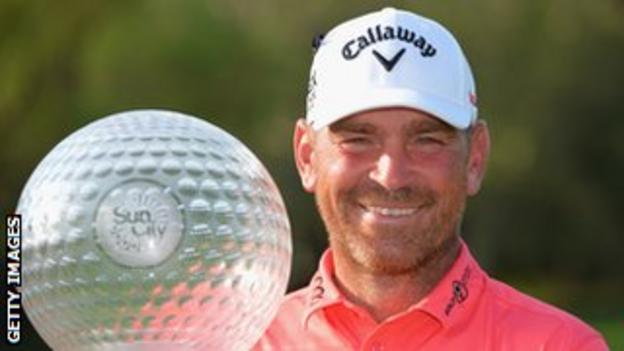 "It takes a long time to get back to absolutely believing that you are turning into that player again.
"I have to say the end of last year was probably my best golf since 2000/2001. That's a long time. I probably never really 100% believed that I was going to play that well again," added the man who was runner up at the 2000 and 2003 Open Championships.
During this period of fluctuating fortune Bjorn has developed into a genuinely big beast in golf politics. He revels in the power games of committee and board rooms.
Bjorn became chairman of the Tournament Committee in 2007. "I would be trying to find out what goes on anyway. Now I get all the information up front and I know it before anyone else," he said.
"I enjoy doing it. It has its surprises once in a while that you might not enjoy so much but any job you take on in the world would be like that.
"I feel I have the confidence of the players and as long as I do that it is something I will continue to do.
"We get a lot of things done. It might not look like it at times but we do," Bjorn added.
His primary role is to keep Europe's biggest stars happy. He constantly reminds them that this is where their careers began and urges them to reserve "that one percent" for the tour that spawned the opportunities they have today.
The 15-time winner is convinced the controversy of forcing players to play two out of three events in the Final Series is close to being resolved. "I had conversations with pretty much all of them and we are not that far apart," he said.
But Bjorn accepts that the European Tour will continue to struggle to compete with the all-powerful PGA Tour in the US. "We can still have a tour that works even though we have a tour in America that is bigger and stronger.
"We have just got to realise that this is the case and the European Tour might never be as strong as the PGA Tour."
He regards the recent appointment of a chairman of the Tour's board from the world of business as inevitable. David Williams succeeds Neil Coles and becomes the first non-professional golfer to fulfill the role.
"It's a sign of the times, that's the way we have got to go. We have got to have our business relationships so strong today with massive companies around the world," Bjorn said.
"We've got to have the people that can go into those relationships that have the knowledge of how to deal with that.
"Yes, the players wanted change and they got change but I don't believe it was so much a push from the players rather than it was just a sign that this is the route that everybody knew we had to go," he added.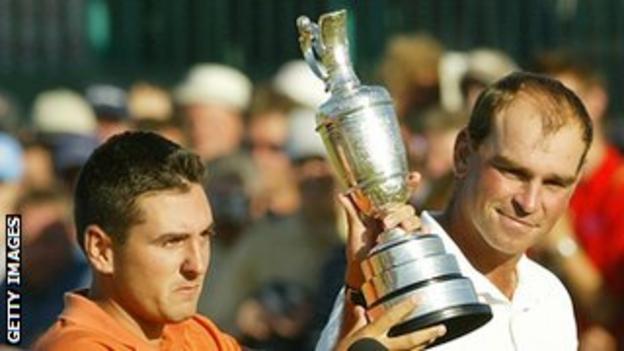 Bjorn believes there will be more changes to the tour's hierarchy. He describes these as "interesting times" but warns that caution is also needed. "Sometimes in business you can jump in too hard," he said.
Wise words from a man embarking on the 19th year of his career. "I was very determined when I became chairman that I didn't want to leave it in a worse place when I finish the job," he said.
"We have gone through a really, really rough time in the world financially and that's something that we probably felt more than anybody. We are coming out of it now and hopefully we can start growing again."
While it seems the Tour is back on an upward curve we know that Bjorn's golf is already in that position.
Can he translate this stellar form into a return to a certain match to be played at Gleneagles in September?
"Hopefully Ryder Cups will come my way as a bonus from staying determined and focused on playing good golf." It is a typically pragmatic response to the prospect of returning after a 12-year absence.
And heading into the new year there's little reason to believe he won't return to McGinley's side to face the US.
Especially as you know he will be observing the mantra that has been serving his golf and tour so well in recent times: "Just don't get ahead of yourself."