Simon Dyson relieved at avoiding Tour ban after rule breach

By Iain Carter
BBC golf correspondent
Last updated on .From the section Golf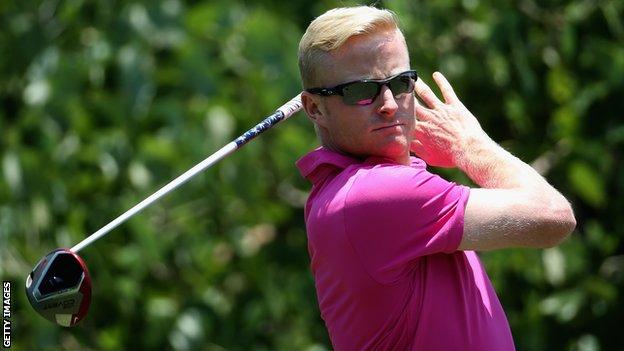 Simon Dyson has told of his relief at avoiding an immediate ban for his rule breach during last year's BMW Masters.
The six-time European Tour winner will play for the first time since his December hearing at this week's Abu Dhabi Championship.
"I've got my love back for the game," the 36-year-old told BBC Sport.
After being disqualified in Shanghai and summoned to a hearing before a three-man disciplinary panel, Dyson was found guilty of a serious breach of the Tour's code of behaviour.
However, the panel, chaired by Ian Mill QC and comprising former Tour player Gordon Brand Jnr and Richard Bevan from the League Managers' Association, cleared him of a pre-meditated act of cheating.
"There was a good chance that golf might have been taken away from me for a couple of months if the panel had seen it differently," admitted Dyson, who said the aftermath of the offence had been the lowest point of his career.
"I don't think you can get a worse time really. It wasn't very nice," he added.
"In the last two years I've not really enjoyed my golf and then to have it all topped off by that was pretty low."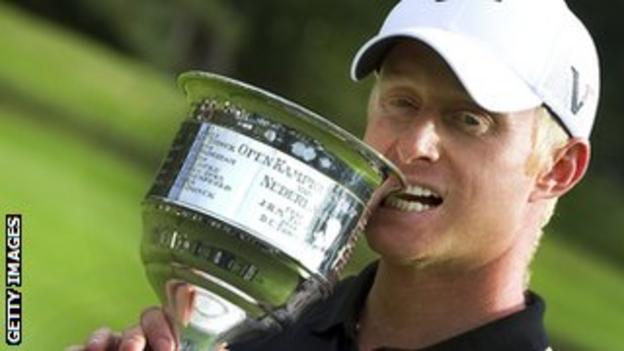 The Yorkshireman was pleased the panel deemed his offence as an "aberration" but admitted he would have to take more care.
He said: "There was never any intent to gain an advantage. I've never done it in the past and I'll never do it in the future.
"I'm just going to be very careful from now on, make sure I'm on the ball and be very professional about everything I do."
Dyson has also been pleased by the reaction of his fellow professionals.
"It's been great, I can't say enough about them really," added Dyson.
"Everyone has been coming up and talking to me. Nobody has mentioned it [the incident]. It's gone now and there isn't anything anybody can say or do that will change what happened.
"I wish I could change it, but nobody can, so I just have to get on with it and carry on."