Victor Dubuisson gets tongues twisted - and wagging - in USA

By Iain Carter
BBC golf correspondent
Last updated on .From the section Golf66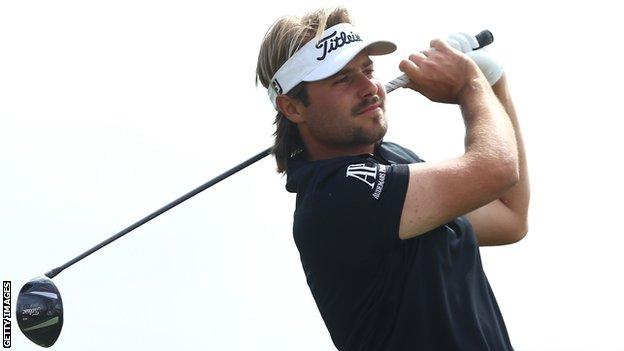 Throughout the recent WGC Match Play tournament, American commentators wrestled with how to pronounce Victor Dubuisson's name.
While they had about as much success as his string of vanquished opponents in the Arizona desert, it was clear that they had unearthed golf's newest gem in Doobie-san / Dew-bwee-SAN / Doo-ba-son.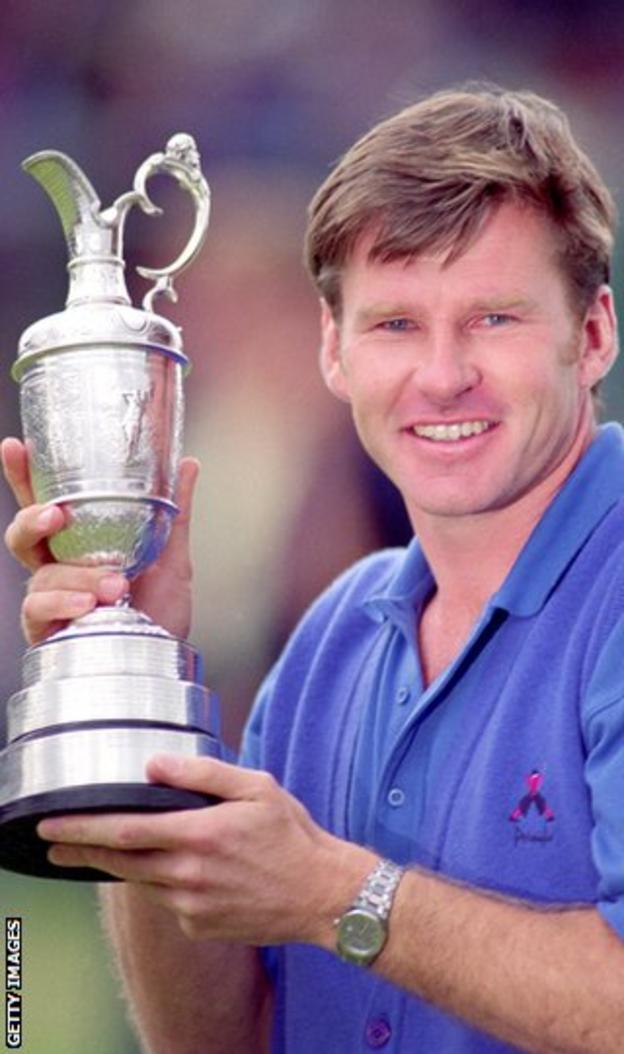 Indeed, after finishing runner-up it is possible to say Dubuisson represents the most exciting talent to emerge from continental Europe since Sergio Garcia in the late 1990s.
Yes, Germany's Martin Kaymer has won a major and became world number one. Yes, the youthful Italian Matteo Manassero claimed the flagship PGA title last year.
But neither quite possesses the quality that seems to set the 23-year-old Frenchman apart.
It is hard to pinpoint the X factor which makes the quietly spoken Dubuisson stand out, given he is far from box office in the interview room.
But his matter-of-fact determination is there in abundance. He strolls the fairways in a contentedly lonesome fashion. There are no limits to his levels of ambition and in these ways he is reminiscent of a young Sir Nick Faldo.
Yet, after his defeat at the fifth extra hole of the final against Jason Day, it was with the late, great Seve Ballesteros that the Cannes-born Dubuisson was being flatteringly compared.
To inspire talk of both European legends through attitude and flair suggests the young Frenchman is a rather special golfer.
Such talk is probably premature. But this is a player who has rocketed to number 23 in the world having been 259th little more than two years ago.
When he won last autumn's Turkish Airlines Open by holding off Tiger Woods, Justin Rose and Ian Poulter with rounds of 63 and 69, it was his maiden European Tour title.
Woods is Dubuisson's idol. It was watching the 14-times major champion winning the 2002 Masters that inspired him to take up golf aged 12.
This was how it was with a teenage Faldo, when he was inspired by Jack Nicklaus's Augusta exploits.
With club in hand, Dubuisson has rapidly made a mark.
In 2006, he was the French amateur champion and played in the junior Ryder Cup. He won the European title three years later and rose to number one in the amateur world rankings.
The following year, he graduated from the European Tour's Qualifying School but it was not until the end of last season that he began to fulfil his immense potential.
After winning in Turkey he was astounded that he had done enough to earn the top-50 berth in the world rankings that guarantees him a Masters debut in April.
"It gave me some confidence, but you always want more and more," he said.
Dubuisson then finished third at the DP World Tour Championship to end 2013 sixth in the Race to Dubai.
Working with Benoit Ducoulombier - the coach of three-time European Tour winner Gregory Havret - has sharpened his short game appreciably.
A couple of miraculous chips from cacti-clad desert in overtime against Day prompted the Seve comparisons. But throughout the week, Dubuisson had been turning three shots into two around the treacherous Arizona greens.
And his wedge prowess is allied to a distinctive and powerful long game. Dubuisson averages 305.8 yards off the tee according to European Tour statistics. He is accurate as well.
It is a potent and lucrative combination. He will make his Ryder Cup debut at Gleneagles in the autumn and captain Paul McGinley has already said he will be a huge asset to the European cause.
But it would be wrong to view his achievements so far only in the prism of the Ryder Cup. Dubuisson has the potential to star on every stage in the professional game.
Already in 2013-14 he has earned more than $1m (£600,000) on the PGA Tour, which means he can accept special temporary membership and an unlimited number of sponsor invitations.
To play the American circuit has always been the Frenchman's dream. "I would really love to play here full time," he said last week.
The favourite moment on his current American journey? Teeing off at Torrey Pines at the end of January. Even though he finished a lowly 59th, he had satisfied a burning ambition to play on the PGA Tour.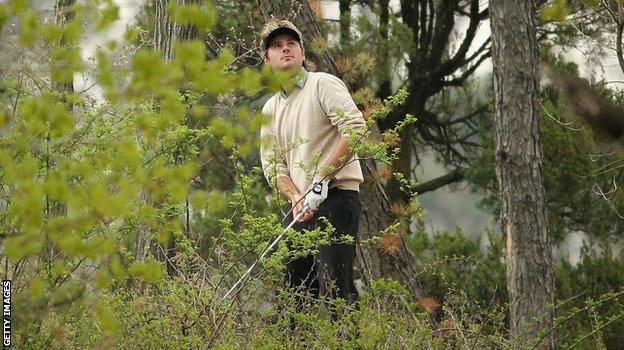 Dubuisson then finished 13th at the Pebble Beach pro-am before barging his way to the WGC final in his first professional match-play event.
His hunger for success is insatiable. "In any event there is this kind of stress because I want more and more all the time now," he said.
Even though the WGC Match Play brought a long overdue victory for Day, now ranked fourth in the world, it was Dubuisson who stirred the imagination.
Here is a player capable of making headlines for years to come and there is little doubt Europe can boast a player of immense potential.
Television directors across the globe would certainly do well to encourage their golf commentators to brush up on their French.