Graeme McDowell column: Florida life and a tough EurAsia Cup call
Last updated on .From the section Golf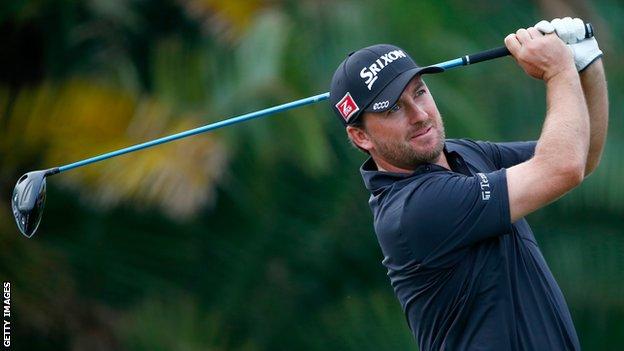 This is a lovely time of year, as I don't have to see the inside of a plane or stick my clubs in a flight bag for a few weeks.
With the PGA Tour based in Florida at the moment, I can feel the benefit of being based at Lake Nona, near Orlando. It's why so many European professionals, especially from Great Britain and Ireland, choose to live here.
Last week I could do all my preparations on the range at home before putting my clubs in the back of my car and driving to the Honda Classic in Palm Beach on the Wednesday morning. Sleeping in my own bed really helps keep the mind and body fresh.
The back of the range at Nona has been pretty busy of late. Justin Rose, Ian Poulter, Peter Hansen and Henrik Stenson have all been there. In fact, it's been like a European Tour event.
I'm a bit different from the other guys because I like to play more rounds rather than spending every hour on the range. My dad's in town for a couple of months, so we are out most days playing a few holes together.
But most of the others spend more time on the range, so I'd be lying if I said there were loads of big money games going on.
I live just a drive and flop shot from the back corner of the range, which is set aside for touring pros. The facilities are great with a chipping green, wedge play area and putting green.
Me, Ian Poulter and a few of the others have carts decked out in European Ryder Cup colours, which we use when we go to practice. Fortunately there aren't too many American players based at Lake Nona - they'd probably throw up every time they see us!
It's not the type of environment where players would ever get bothered. I play with members on a regular basis but the practice area is a cool place where you can go and do your own thing.
We are very fortunate to have the opportunity to base ourselves in Florida. It has become home for me; I got married here and have settled down out here.
Portrush will always be home. But in many ways, travelling from there is difficult. It's an hour to Belfast airport and then you often have to connect through Heathrow.
That brings in problems such as losing golf clubs if a connection goes awry and you just can't get home on a Sunday night after a tournament. Throw in the added benefits of Florida's climate - and the facilities we have access to - and it becomes a no brainer.
This week, I will get in early for the WGC Cadillac Championship. I want to have a look at the Blue Monster course, see the design changes and factor in any new strategies I might need.
It's been the ideal start to the year, finishing seventh at Pebble Beach and then somehow claiming three comeback wins at the Match Play. I like that event, it simulates final-day pressure right from the word go.
It gave me the chance to tighten up all facets of my game; holing putts and making swings under pressure - so it was the perfect work out.
There's more matchplay on the horizon when I play for Europe against Asia in the inaugural EurAsia Cup in Malaysia at the end of March.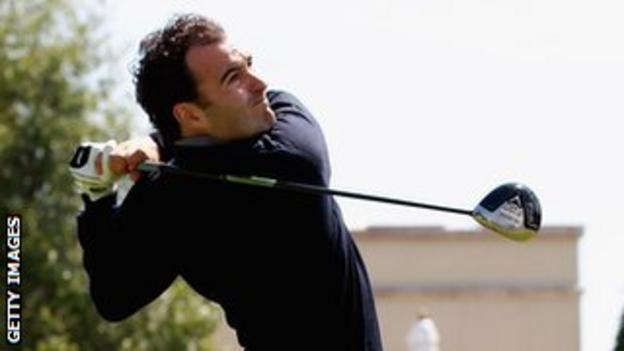 It's a shame the event is mired in controversy - with there also being the Royal Trophy, run by the Ballesteros family. I know Ivan Ballesteros has said that his uncle Seve wanted the Royal Trophy to be the one, in terms of a Europe versus Asia competition.
It's a touchy subject and a tough one to reconcile. The Asian market is very important to the European Tour.
I think one of the two matches has to stake its claim to be our equivalent of the Presidents Cup. It would be fantastic, in a non-Ryder Cup year, to have a really good strong Europe versus Asia match and I don't believe there is room for two of them.
It's a tough one, though. From my point of view, the EurAsia Cup sits very well. I didn't fancy either of the PGA Tour's Texas tournaments, one of which runs in late March and the other in early April. But at the same time, I wanted to make sure I played in the fortnight before the Masters.
So why not enjoy three days of team golf, keep my game sharp and spend some time with some of the European boys? I'll get to see Ryder Cup captain Paul McGinley there and really get the juices flowing.
I hope it will be a pre-curser to September at Gleneagles and it will help me focus on what I'm trying to achieve this year.