Open 2014: Pundits predict their Hoylake winner
By Rob Hodgetts
BBC Sport at Hoylake
Last updated on .From the section Golf182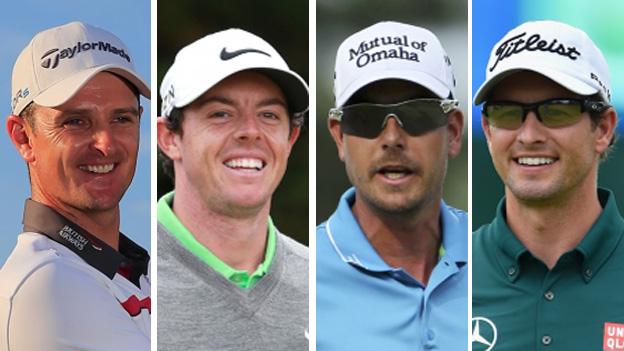 The Open Championship 2014
Venue: Royal Liverpool Golf Club, Hoylake.
Date: 17-20 July
Coverage: Live on BBC TV, HD, Red Button, BBC Radio 5 live, BBC Sport website, mobile & app, and Connected TVs
The Open gets under way at Hoylake on Thursday, but who will win and could anyone cause a surprise?
Players, pundits, journalists and broadcasters have their say on who they think will be celebrating on Sunday.
Andrew Cotter, BBC golf commentator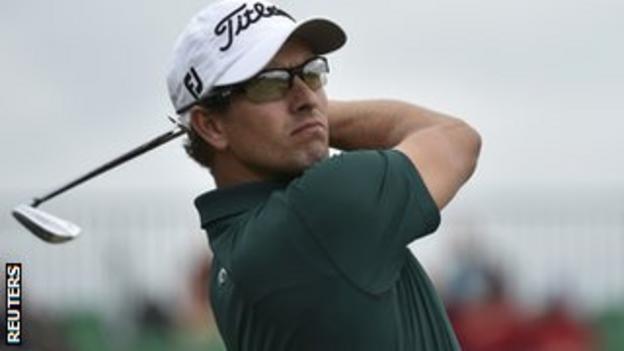 Winner: Adam Scott.
The world number one and probably the most complete and consistent player around. His season has been decent with a win at Colonial and solid finishes in the majors.
His Open form of late is tremendous (give or take the odd calamitous collapse at Lytham). He was runner-up there and then third last year.
He also had a very good finish here in 2006.
It's a totally different feel this time, but the course playing longer will only suit him more - requiring a few more drivers than last time and off the tee he is just about the best in the game.
Big week for: Rickie Fowler.
There have been plenty of Americans who have done well at Opens, quite a few of them without even appreciating the test of a links.
Fowler looks like he was born to play links golf - a tremendous feel player who showed in the wind of St George's three years ago just how much he likes the challenge, which is so different to anything on the PGA Tour.
He has been a bit inconsistent this season with seven missed cuts, but fifth at the Masters and runner-up at the US Open give him the belief that he can do it on the biggest stage.
Iain Carter, BBC golf correspondent
Winner: Adam Scott.
He has spent much of the last fortnight at Hoylake getting to know the course and making friends with the members.
He has challenged in the last two Opens and should have won in 2012. He has also done a remarkable job of coming in under the radar despite being a worthy world number one.
Big week for: Graeme McDowell.
I'm expecting a big week from the Northern Irishman. His form is hot from winning the French Open and he loves links golf.
As he says in his blog on these pages, he thinks it could be a GMac-type Open.
James Corrigan, Daily Telegraph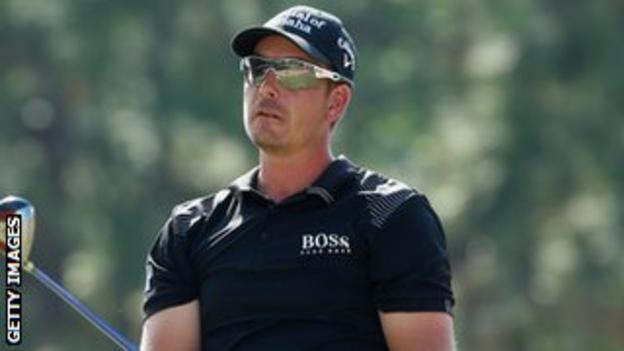 Winner: Henrik Stenson.
At the end of last season he was on fire and I wouldn't be surprised if he suddenly snapped back into that sort of form again.
He has got a good record at the Open and if he can sort his putting out I can see him doing it.
Big week for: Sergio Garcia.
He seems to have sorted out his putting and he's been in fantastic form all year.
If he's going to win a major this would be the one, so I wouldn't be surprised if he was in some sort of contention this week.
Jay Townsend, BBC 5 live golf commentator
Winner: Justin Rose.
It's wide open and no obvious favourite sticks out. I'll pick Rose because he is the form guy but the law of averages says he is unlikely to win two weeks in a row and his last three events.
Big week for: Rory McIlroy.
If he can get some sort of consistency he could do very well and I can certainly see him finishing in the top 10. But his links pedigree is not that great and the consistency thing could be his downfall.
Ken Brown, BBC golf commentator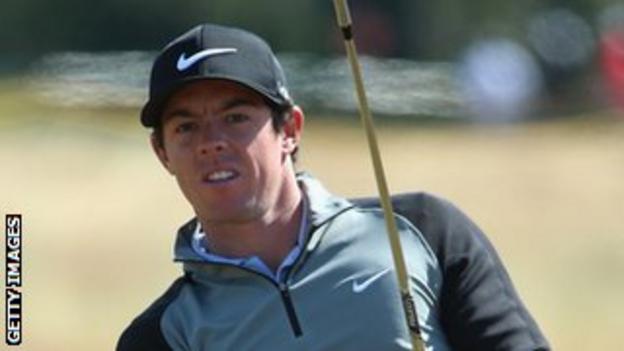 Winner: Rory McIlroy.
I think a lot of the Britons could do well this week. Justin Rose is obviously the man in form and Darren Clarke loves links golf. If McIlroy hits top form, he is like Tiger Woods was in his pomp - the field can't live with him.
The question is, can he produce it for four days? The key for him is to get his tactics right.
If the wind changes, dealing with sloping fairways and dog legs will mean he needs to adapt his game accordingly. The course is in such perfect condition it opens things out to more of the field having a chance of winning.
Big week for: Mikko Ilonen.
He won the British Amateur Championship here a few years ago and really enjoys this golf course. He could be worth keeping an eye on.
Derek Lawrenson, Daily Mail
Winner: Adam Scott.
He's been thereabouts the last two years and I'm hearing good reports about him in practice. He's apparently ripping it, and he's right at the peak of his powers.
Big week for: Mikko Ilonen.
I have a sneaky feeling for the Finn. He's a very underrated player and he won the amateur championship at Hoylake in 2000.
Kevin Garside, Independent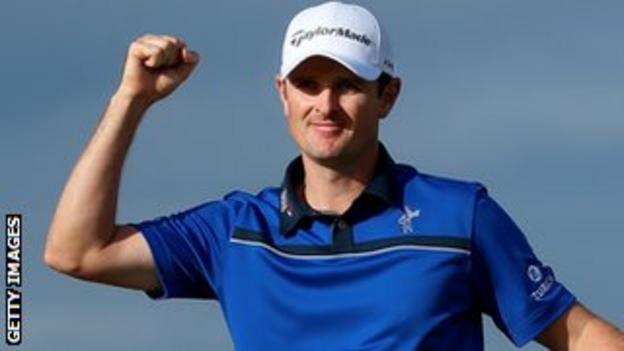 Winner: Justin Rose.
We love a hat-trick so I'm going with Rose. He's playing brilliantly. He won three weeks ago at Congressional, a tough, long golf course, and then went to Scotland and played in tricky conditions at the start of the week and won.
His game is so organised and his mind is even more in order. He won't bottle it when the weather goes belly up, as it is supposed to.
Big week for: Robert Karlsson.
Shot a 66 to finish nine under in Scotland, finished fourth in France the week before and in the Nordea Masters at the beginning of June he shot 63 on the last day, so he's coming back into form and I think he might surprise a few people.
Robert Lusetich, Fox Sports
Winner: Henrik Stenson.
He can't finish outside the top five. He's playing as well as anyone and, given what he has done over the last couple of years, he is definitely a major champion. He just doesn't have one yet.
Adam Scott will be interesting - he hasn't played since the US Open but he has been at Hoylake since last Thursday and played 18 holes every day, and 30 on Saturday, so I don't think anyone knows the place right now better than him. But I just lean towards Stenson.
Big week for: Paul Casey.
It's a complete stab in the dark but I feel he could be a good guy to watch. He's starting to find himself again and he's building, and this is the kind of course that might help him.
The greens will be relatively slow and it won't be a putting contest like it sometimes is, so the ball-strikers will do well here and he's a pretty good ball-striker.
Mark James, Former European Ryder Cup captain and BBC golf analyst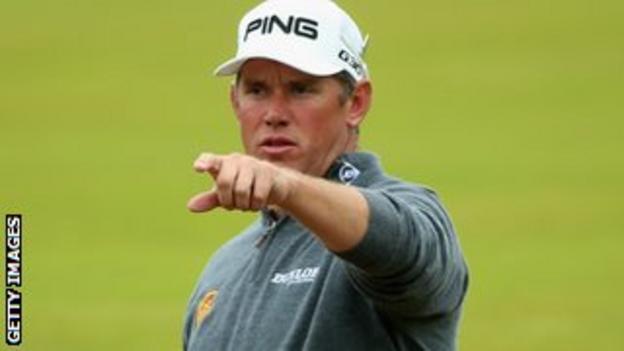 Winner: Lee Westwood.
He played some really good golf last year on a links and he is the sort of guy who can get his game together for this week.
I just feel he might be up for it as not too much has been written about him lately, which could be good.
Big week: Martin Kaymer.
His form has been stunning of late. I just can't see him not featuring.
John Heggarty, Royal Liverpool head professional
Winner: Adam Scott.
He has got the game for this type of course, he's world number one, he's putting very well and he has everything needed for this championship.
Big week for: Tommy Fleetwood.
He lives not far from here and knows the course extremely well. He's been here a lot both as an amateur and professional, and although he's not playing so well right now, he had a great start to the season and is very good at links golf.
John Hopkins, Times
Winner: Henrik Stenson.
He showed last year he has the game - at both Castle Stuart in the Scottish Open and a week later at Muirfield - and now having been slightly under the radar this year he is ready to impose himself again.
Big week for: Jason Day.
Sooner or later the Aussie is going to win a major because he has come so close, so often. This could well be his week.
Mike O'Malley, Golf Digest
Winner: Adam Scott.
Because of what happened to him two years ago, with his late collapse to give Ernie Els the Open, he deserves it. And, of course, he definitely has the game.
Big week for: Tiger Woods.
No matter what he does, win or lose, Woods will have the notoriety this week.
Rob Hodgetts, BBC golf writer
Winner: Justin Rose.
Winning takes a certain mental strength, and two victories in his last two events suggests the Rose mind is uncluttered and ready for all that entails. Handily, he's got the game to get him into position, and with a major title already in the bag he will back himself down the stretch.
Big week for: Ian Poulter.
He may not be right at the top of his form, and his injured wrist might affect him more than he's letting on, but the Englishman has a good record in the Open and could certainly make a noise near the top of the leaderboard. If he is in contention late on Sunday, the Ryder Cup charger is unlikely to wilt under the pressure.