Northern Ireland Open: Gareth Shaw hopes to impress at Galgorm
Last updated on .From the section Golf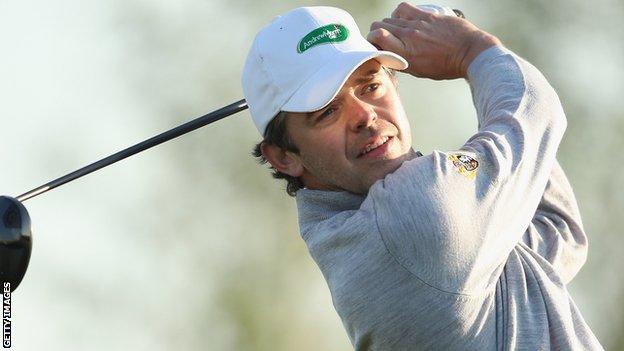 Gareth Shaw believes he is approaching the kind of form with which to impress the home support at the Northern Ireland Open at Galgorm Castle.
The tournament attracted some of the biggest crowds the European Challenge Tour has ever seen last year and more of the same is expected this week.
"My game's coming together nicely and it's a course I've had success on in the past," said the Lurgan golfer.
"I didn't do as well as I wanted last year so hopefully I can do better."
The Northern Irishman, who twice represented Great Britain and Ireland in the Palmer Cup in an impressive amateur career, is still chasing a maiden Challenge Tour title, having graduated from the Alps Tour in 2012 for a second spell on Europe's second tier.
After a difficult summer spell, however, the 28-year-old has made five cuts in a row, including a tied eighth finish at the Le Vaudreuil Golf Challenge last month, and is feeling like he is nearly back to his best.
With more than 20,000 people in attendance during the inaugural edition last year at Galgorm Castle, the course to which Shaw is attached ,the Belfast-born player cannot wait to return to home soil and attempt to contend for the title.
"It's nice to stay at home for a week and I know I can play well around there," said Shaw.
"It's all about keeping the ball in play, which I'm doing pretty well at the moment. I'm definitely looking forward to it.
"It's great to have people there supporting you. If you're playing poorly you can hear the tuts and the groans but if you play well it's a different story. You feed off it so I'm looking forward to having family and friends out."
The tournament itself received rave reviews from the players last year, when Dutchman Daan Huizing beat England's former Ryder Cup star Oliver Wilson in a play-off, and Shaw believes the tournament has provided a huge boost to golf in a region which is already enjoying worldwide notoriety due to the Major successes of Rory McIlroy, Graeme McDowell and Darren Clarke.
Michael Hoey, meanwhile, will return as a Tournament Ambassador for the second year running, providing another boost for the biggest professional golf tournament in the country this year.
"With having Rory, Graeme, Darren and those guys, especially Rory of course, we need a Challenge Tour event," said Shaw. "It would be crazy if we didn't.
"It definitely helps some of the Northern Irish and Irish lads getting invites, luckily I haven't needed any this year with my category.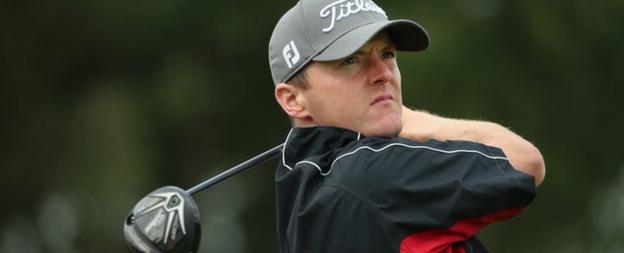 "It's great that Galgorm host the event, put up the money and find the sponsors. I know (Managing Director at Galgorm) Gary Henry pretty well and he works all year almost for the event so it's great to see people take such an interest in the lower levels as such. A lot of us have to thank them for that.
"Golf is massive here. I unfortunately didn't play the Irish Open in Portrush, but The Open Championship there is just going to be incredible.
"With the Irish Open going to Royal County Down next year - golf in Northern Ireland and Ireland has always been one of the most popular sports, but Rory has taken it to a new level. It's great, everyone you speak to plays golf.
"I know Michael pretty well, although I haven't spoken to him in a while, but his golf has been really solid this year.
"It's be great to see him there and he'll be the man to beat on paper. He's a top player, he's won five times on The European Tour, that's pretty impressive."
Shaw is joined by a star-studded cast at the Ballymena venue, including eight winners from this Challenge Tour season.
Jake Roos is the only two-time 2014 champion in the field as he chases a third victory which would automatically launch him into The European Tour stratosphere.
Oliver Wilson returns to the event which almost gave him a first Challenge Tour victory last year and he is joined by several former European Tour winners, including compatriot Ross McGowan, Welshman Rhys Davies and Austria's Martin Wiegele.