The Golf Show's Graham Spiers on Scot Stephen Gallacher
By Graham Spiers
Golf Show presenter
Last updated on .From the section Golf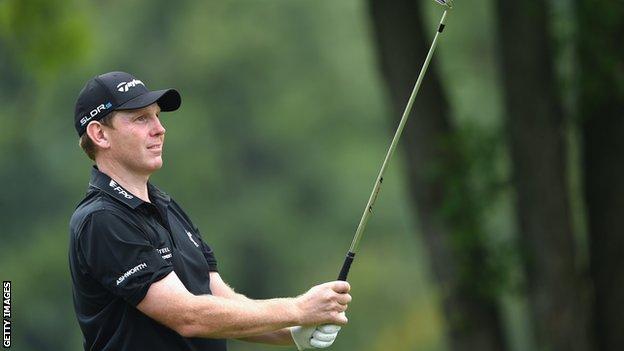 It is one thing to be picked for a Ryder Cup team.
Now all Stephen Gallacher has to do is the hard part - play well and win points under the intense glare of Scottish golf fans when Europe take on the USA at Gleneagles later this month.
The announcement on Tuesday at lunchtime that Gallacher was among Paul McGinley's three 'captain's picks' to make up the 12-man European team appeared to be unanimously approved by the world of golf - even in the context of Ryder Cup stalwart and former world number one Luke Donald, seemingly being the man to make way for him.
Gallacher had just missed out via the points-lists as an automatic selection but he has had the season of his life as a professional golfer, including a victory in Dubai and seven other top-10 finishes.
Moreover - and this was highly significant - he went to the Italian Open last week knowing that he needed a top-two finish to avoid McGinley's wild-card lottery and shot rounds of 72, 65, 69 and 65 to finish in third place.
That performance in Turin was important, given such comments as that of ex-Ryder Cup captain Tony Jacklin, who had suggested Gallacher lacked the mental toughness to hold his own in the fevered Ryder Cup bear pit.
In Italy last weekend the heat was well and truly on the Scot but he stood tall and emphatically delivered.
"For Stephen to go to Italy and perform like that, under that spotlight, was huge," said McGinley while announcing that the 39-year-old was on his team. For McGinley, Turin was the clincher.
This is all well and good for Gallacher. He is a popular golfer, and a man with a certain edge to him, who now has it all to look forward to at Gleneagles.
But the truth is, he now has to stand up and deliver, under even more pressure than what he experienced in Italy.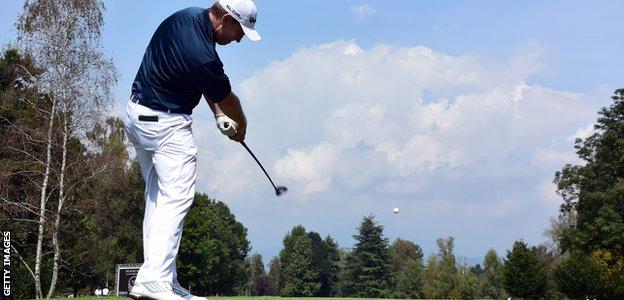 A throng of around 250,000 golf fans is due to descend on Gleneagles over the full six days of the Ryder Cup circus.
Many of them will be there to root for Gallacher, but also to see how he performs as a Ryder Cup rookie. He is a thoroughly talented golfer who now has a major job on his hands.
McGinley and others - including myself - have made great play of having a 'home favourite' on Europe's 12-man team, with the apparent advantages this will bring. But the proof of this remains to be seen.
If Gallacher plays well it will be a self-evident boost to the European challenge and will surely rouse the galleries, but if he suffers some off-days then the apparent home-advantage principle will count for dust.
We shall see.
From the outset, Gallacher has so much going for him.
He knows the PGA Centenary Course at Gleneagles as well as anyone, with a stack of fine performances there on his CV.
He is bang in-form and, as his uncle Bernard Gallacher recently commented, is "coming right into the prime of his golfing career".
I was pretty struck by Bernard Gallacher's words about his nephew when I interviewed him recently.
"Stephen is good enough to play in a Ryder Cup, there is no question," he said. "He has been playing his socks off this year, and if I was a captain I'd give him a really good look.
"He's now in his late 30s and I think he is reaching a more consistent level, and he feels more confident. I think he now thinks he belongs playing among these elite fields."
Getting on McGinley's team is a feat in itself for Gallacher.
Now well established among the world's top-35 players, at last his renowned talent, attested to for years, is being rewarded with praise and recognition.
He will surely be relishing the task ahead of him at Gleneagles. This is Gallacher's moment and he needs to grasp it with both hands.