Tiger Woods loses tooth watching Lindsey Vonn compete in Italy
Last updated on .From the section Golf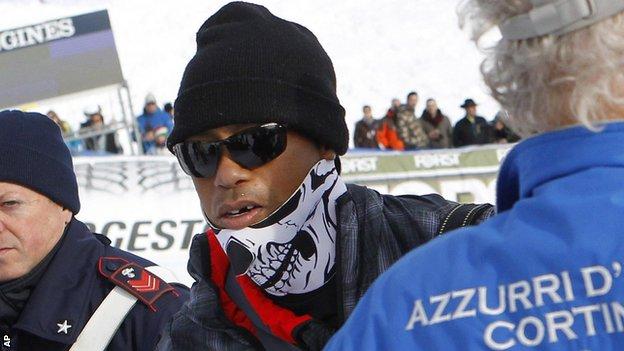 Tiger Woods lost a tooth after being hit in the face by a camera while watching girlfriend Lindsey Vonn secure her 63rd World Cup Alpine ski win.
The former world number one golfer decided to surprise Vonn, who was competing in Cortina d'Ampezzo, Italy.
"During a crush of photographers at the awards' podium, a media member with a shoulder-mounted video camera pushed and surged towards the stage, turned and hit Tiger Woods in the mouth," his agent Mark Steinberg said. "Woods's tooth was knocked out by the incident."