Scottish golf: SGU votes yes to merger with SLGA
Last updated on .From the section Golf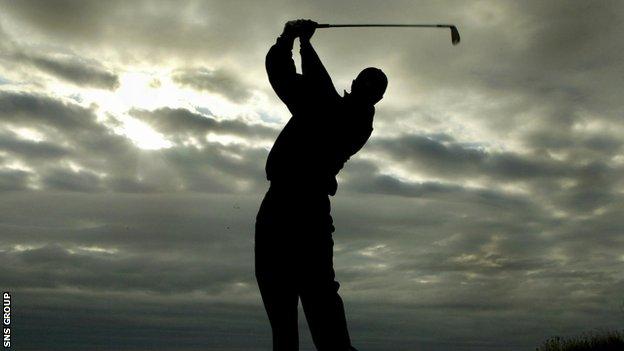 Amateur golf in Scotland has a new governing body following the Scottish Golf Union's amalgamation with the Scottish Ladies' Golfing Association.
The proposal was voted through unanimously by all 16 area associations of the male-only SGU.
The new company, Scottish Golf Limited, will come into existence on 1 October.
"This is an historic day for Scottish amateur golf," said SGU chairman Tom Craig. "We can look to the future with excitement and optimism."
In February, members of the SLGA backed the move by an overwhelming margin of 204 to 0 at their annual general meeting.
"We have enjoyed a close working relationship with the SLGA for many years and now look forward to working together as one organisation," added Craig.
"The reality is that the SGU and SLGA are already working more closely than ever before so the transition to a single unified governing body should be fairly seamless.
"It has been a long journey to reach this stage, but it was important that everyone had the chance to contribute to the amalgamation debate, so we could come forward with a good structure for the future of golf in Scotland."
Beth Paterson, SLGA chairwoman, added: "We are delighted that both organisations have given their overwhelming support for amalgamation.
"This is a positive day for golf and a vital step forward for the game."