Jordan Spieth's Masters win will live long in the memory

By Iain Carter
BBC golf correspondent
Last updated on .From the section Golf204
So how was it for you? Four-stroke victories achieved wire to wire can often make for relatively dull tournaments, but not at the 2015 Masters.
Jordan Spieth's glorious landmark victory capped a vintage running of the annual Augusta gathering. It is one that will surely live long in the memory.
When the 21-year-old fired his eight-under-par first-round 64 after threatening to set a new major record low of 62 or better, many observers expected a tougher set-up for the remainder of the tournament.
"The Green Jackets won't like this," was a familiar observation as Spieth collected nine birdies en route to becoming the youngest Augusta first-round leader in history. After all, the popular but errant theory is that major championship golf is supposed to provide a more exacting test.
Yet mother nature, with its spring rains in the build-up to the Masters and overnight showers during the tournament, did everyone a favour. The course remained gettable and for that we should feel thankful.
With the greens softer, more receptive and a fraction slower than expected, we were able to witness a true golfing spectacle.
Spieth fully capitalised with a record 28 birdies during four thrilling rounds in which he became the first player to reach the dizzying heights of 19 under par.
BBC Radio 5 live's commentary referenced what seemed an invisible force-field that helped keep golf's most sacred statistical landmarks intact.
When Spieth threatened his first-round 62, a bogey at the par-five 15th suddenly materialised to dash the opportunity.
On Sunday evening, his sound putting touch deserted him at the last to ensure the champion didn't lower Tiger Woods's record 18-under.
The difference between Woods's record tally in 1997 and this is that Tiger's was so freakish it earned him a 12-stroke victory. Spieth's winning margin was just four strokes.
With their 14-under-par tallies, runners-up Justin Rose and Phil Mickelson would have posted the winning score in all bar five of the previous 78 Masters that have been played.
The top 32 players finished under par, yet there seemed no devaluing of the currency of birdies and eagles. Instead it felt as though we were being treated to an exhibition of golfing excellence.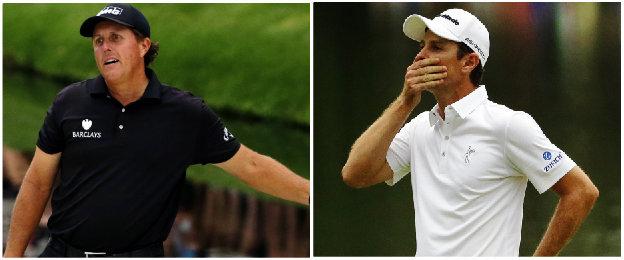 And that is surely what professional golf at the highest level should be all about. Some fans say they love to see the pros struggle like we do, but why on earth would people want that?
The genius of Augusta last week was that it provided an exacting and fitting test while rewarding excellence. The players needed to hit the right spots otherwise they were punished.
Big-hitting Dustin Johnson gave a perfect example. He was capable of overpowering the course but was found out by a lack of finesse which led to three dropped shots on the two back-nine par threes in the final round.
Spieth needed a performance of immense maturity and golfing know-how to land his first major. All the time he was doing this, cheers echoed around the Georgia pines as rivals carded their birdies and eagles.
We loved it and the players regarded as the best in the world were the ones who populated an exotic leaderboard that kept a buzz of interest in place for the entire week.
This is less likely to occur when courses are too penal. If a fairway is missed and the punishment is deep rough then players are all brought down to a similar level.
If there is scope to fashion recoveries through skill and touch then the very best are able to identify themselves.
Although Spieth held the field at arm's length for the entire four days, it never felt that victory was secure until the final stretch of holes had been completed. It was way more than just a putting contest borne out of benign conditions.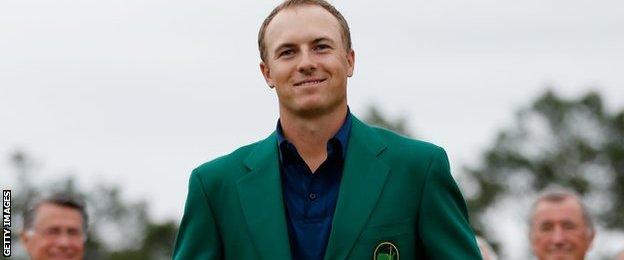 And so it was a vintage Masters won by the most exciting young talent in the game. He fended off an ageing modern great in Mickelson and a world-class talent at the height of his powers in Justin Rose.
World number one Rory McIlroy was fourth, while four-time champion Woods was able to post four rounds that tapped into past glories, suggesting more might not be beyond him.
This was a Masters to whet the appetite for the rest of the golfing year and that should be the role of this most evocative of tournaments.
We have the prospect of an enduring McIlroy v Spieth rivalry, while players from different generations try to muscle into the limelight.
Let's hope those who set up courses for the biggest events remember what we have just witnessed and allow the best to show us what they can do.