Tiger Woods: Golfer writes to teen being bullied for his stutter
Last updated on .From the section Golf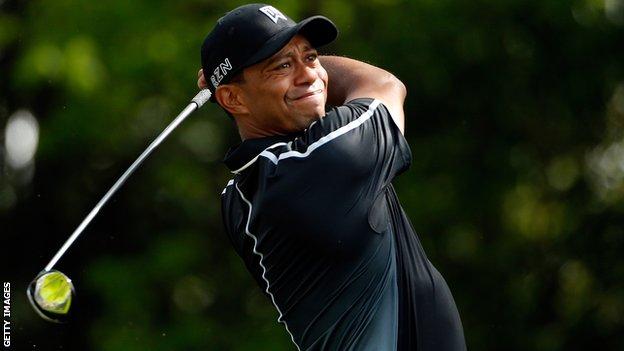 Former world number one Tiger Woods has written to a young fan being bullied because of his stutter, saying "I know what it is like to be different".
The 39-year-old American revealed to the teenager, called Dillon, that he too had a stutter as a child.
Woods said he was "proud" of the boy and urged him to "keep fighting".
The 14-time major winner learned about the boy's condition through Swedish professional golfer Sophie Gustafson, who has a severe stutter.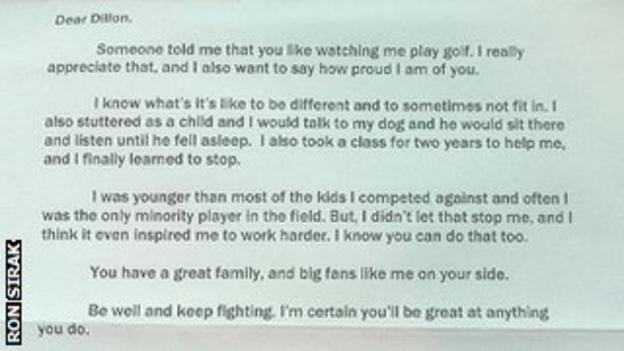 Gustafson, who is mentoring the boy, had contacted American golf journalist Ron Sirak asking for help and passed him emails from Dillon's mother about the situation. Sirak said he would contact Woods who then wrote to Dillon.
"I know what it's like to be different and to sometimes not fit in," wrote Woods.
"I also stuttered as a child and I would talk to my dog and and he would sit there and listen until he fell asleep."
Gustafson has since tweeted: "Thanks so much Tiger Woods for sending my friend Dillon a letter. He got so happy! It's being framed and hanged."