US Open 2015: Phil Mickelson targets career Grand Slam

By Iain Carter
BBC golf correspondent
Last updated on .From the section Golf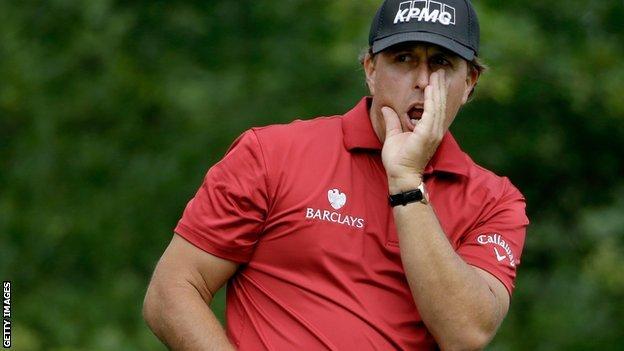 US Open 2015
Dates:
June 18-21, 2015.
Venue:
Chambers Bay in University Place, Washington.
Coverage:
Live commentary of the last two rounds on BBC Radio 5 live (beginning at 22:00 BST on Saturday, 20 June and Sunday, 21 June).
Daily live text updates on the BBC Sport website, online, on mobile and app (beginning at 19:00 BST daily).
Heading into the first major of 2015 all the talk was of Rory McIlroy's chances of landing a career Grand Slam. It didn't happen for the Northern Irishman at the Masters but such an exclusive landmark could be celebrated by a veteran American at this week's US Open.
Like McIlroy, Phil Mickelson has won three of the four majors - ticking off the Masters three times as well as the Open (2013) and the PGA (2005). So the one that remains is his home Open, a championship in which he has finished runner-up on six occasions.
US Open's are notoriously difficult to predict and this one is harder than most because the Chambers Bay venue is such an unknown quantity. The Pacific Northwest course has only been in existence for eight years.
Yet much of the intelligence filtering out of the Seattle area in the build-up to the event suggests it may well suit Mickelson's approach to the game. Furthermore, the 44-year-old will arrive off the back of a very impressive closing 65 in Memphis last Sunday.
Mickelson has also heeded the advice of the USGA's Mike Davis to put in plenty of on-site homework before a championship that is being staged on a unique links-style layout.
"I really like the golf course," Mickelson said after finishing third in Memphis. "I think what Mike Davis said a few weeks ago is really true.
"If you're going to be ready for this tournament, it takes a lot more time to learn the golf course than just a couple of days."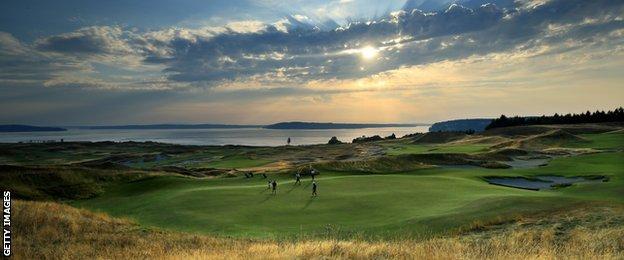 Mickelson argues that reconnaissance work needed to be done early so that the days building up to the championship can be devoted to fine-tuning technique.
"If you're having to use Monday through Wednesday to do that, you're not putting that effort into your own game," he added.
"So I'm pleased I've developed a game plan for each hole and how I'm going to get to certain pins."
Mickelson's strategy now is to work on his game at home in San Diego before heading north for his final preparations at the Washington State venue.
There would be no more popular winner of America's national championship than the charismatic left-hander.
The suggestion that detailed pre-planning had to be undertaken plays into his hands. This has always been his favoured method to prepare for majors, even on courses as familiar as Augusta for the Masters.
For everyone Chambers Bay is far less familiar. It is a spectacular test that plays to Davis's desire to tinker with set up.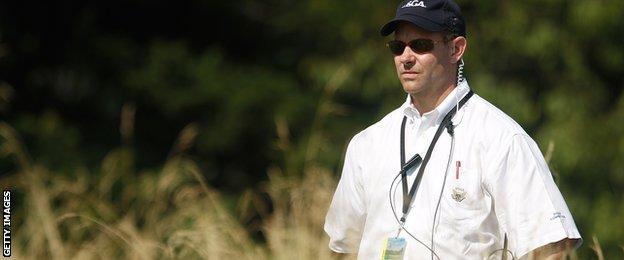 He loves to try to mess with the heads of the world's best players and the USGA's Executive Director is even threatening to use sloping tee grounds. The course already offers massive scope for scorecard alteration.
The first and last holes can be played as either a par four or a par five. When the opener is stretched to its full distance of 598 yards then the eighteenth will play at par-four length.
When the closing hole is used as a par five then the first will be shortened to ensure the course remains par 70 each day. It will measure anywhere between 7,200 and 7,600 yards.
Overlooking the Puget Sound it will offer magnificent views. The par three 15th could be a 123-yard tiddler or a monster twice that length, the 12th is a driveable par four while three back nine holes have the potential to be the longest par fours in US Open history.
"This is a one-of-a-kind site for us at the US Open," Davis said. "There's going to be some players who love the imagination, who embrace it.
"Then there's other players who just want predictability. So it would not be a US Open if we didn't get some chirping.
"In fact, we joke internally sometimes that if nobody's complaining, we have done something wrong."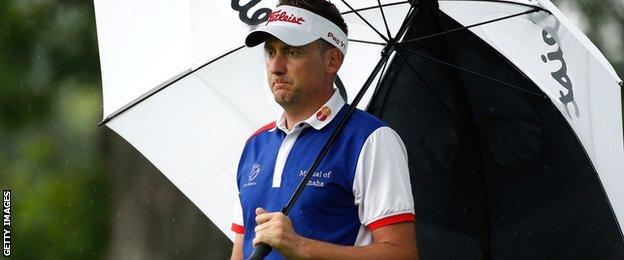 Ian Poulter suggested the vagaries of the course, with it's potential for quirky set-up and lightning fast greens could render the US Open "a farce" while others, like Mickelson seem to be taking the opposite view.
Eleven of the 156 starters competed in the US Amateur which was staged at Chambers Bay in 2010. They are the only contenders with competitive experience of the place.
Of those 11, Byeong Hun An progressed furthest by making the semi-finals. "Back then I loved that course," the recent winner of the BMW PGA Championship told BBC Sport.
"I love links courses. It definitely requires precise iron shots and creativity so I'm looking forward to playing it again.
"You can get very firm and fast greens. I remember back when I played there it was really firm and not easy because it's so undulating around the greens," An added.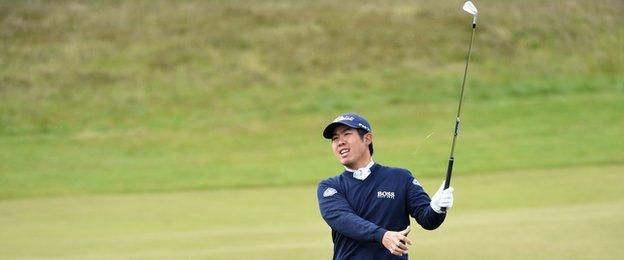 The Korean showed his ability in links surroundings at the Irish Open a week after his Wentworth victory. He fired a third round 67 in treacherous conditions at Royal County Down en route to finishing 21st.
An believes he can contend this week and suggests his prior knowledge of Chambers Bay will be a significant asset. "I think so," he said. "That course you have to know certain spots and I think it's a great thing to have played there before."
He might prove a judicious each way bet while others to consider include Rickie Fowler, Justin Rose and, if conditions are calm, McIlroy.
It seems impossible for such a demanding test to suit Tiger Woods who is now down to 195 in the world. The 14-time major champion remains too erratic and making the cut would be a decent return on current form.
Mickelson, the man in the field with the most US Open experience, should have far loftier goals. Playing the event for the 25th time, Lefty might just make some history this week.