Open 2015: Eddie Pepperell - the loneliness & tedium of a pro golfer
Last updated on .From the section Golf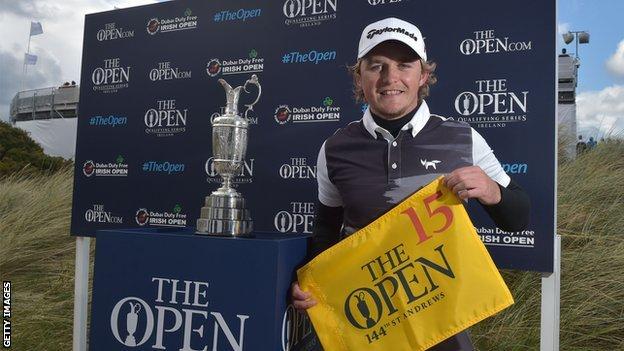 144th Open Championship
Venue:
St Andrews
Dates:
16-19 July
Coverage:
Live across BBC TV, Red Button, Connected TVs, online, Radio 5 live, sports extra, tablets, mobiles and app
Interesting golfer walks into a clubhouse. No, this isn't a joke, I met him a few weeks ago. Eddie Pepperell was his name: Open debutant, rare sporting philosopher, chronicler - the Samuel Pepys, pardon the whimsy, of the European Tour.
I am, of course, being facetious. There are, no doubt, interesting golfers galore. It's just that, well, they rarely come across that way.
Blame the media for its bland enquiries. Blame the golfers for their lack of candour. Blame modern sport for its insistence on focus and discipline. Blame those damn caps they wear that make them all look the same. Whatever the reason, it's nice to meet a golfer willing to open up about pretty much anything.
"I share your frustration," says the 24-year-old Pepperell, who qualified for St Andrews courtesy of finishing tied for second at the Irish Open in May.
"Modern sportspeople are geared up to being professionals from such a young age that they tend not to have other experiences. And even when a sportsperson is interesting, they're often not very good at portraying it."
Pepperell, who turned pro in 2011, has been keeping an online blog since 2012. It includes discursions on failure, passion, nature and nurture and the relative merits of intro - and extroversion. But the most arresting blogs focus on the reality of life on tour: it turns out that much of a budding golfer's existence is not too dissimilar to Alan Partridge's dismal stint in the Linton Travel Tavern.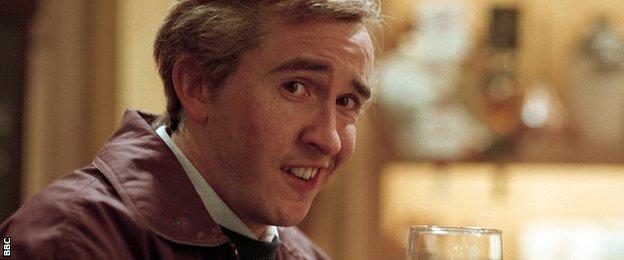 "It was very lonely at first, so tough," says Pepperell, who I caught up with at Frilford Heath Golf Club, near his Oxfordshire home. "I played a tournament in Italy and spent every night dining on my own in a motorway cafe with all these fat Italian truckers. I remember thinking: 'Is this what it's all about?'
"In Abu Dhabi, I stayed in an incredible five-star hotel, with a bathroom worthy of Julius Caesar. At first I thought 'wow!' But that was followed by a sad realisation that I had nobody to share it with."
When Pepperell beautifully describes the existential bleakness of being served a Baileys in his palace of a hotel room, you can't help but think of Alan Partridge extolling the virtues of his unconventional circumstances, all because he is able to order an Irish coffee at 3am.
It was what Pepperell describes as the "mind-destroying" tedium and loneliness of tour life that compelled him to start writing in the first place, as well as a sudden conviction that expanding his mind might make him a better golfer.
"I felt like a candle," says Pepperell, who is still to win on the European Tour but does have previous major experience, having qualified for the 2013 US Open. "I'd be flickering on and off, the fire wasn't there every day. But once I started reading books - I didn't read one until I was 19 - it opened my mind completely, I started to see the world from different angles, as well as myself."
Many fans have little sympathy for the complaints of pro sportspeople, every one of whom they believe to be millionaires living out 'the dream'. And while Pepperell isn't angling for anybody's sympathy, he is keen that they are at least furnished with an unvarnished truth. And the truth is that professional golf is a grim, Darwinian struggle for survival.
"To succeed on tour, it's important to be good but it's infinitely more important to be tough," says Pepperell, whose particular interest is in books that deal with the ingredients of success.
"If you're not tough enough, you're going to fade away. The only thing that makes most golfers happy is playing good golf. If you're struggling with the lifestyle and playing bad, you're really in trouble."
The more Pepperell talks, the more one is reminded of the starving artist in his garret, desperately striving for a perfection that is always, tantalisingly, out of reach. And while pro golfers aren't exactly starving, many of them are struggling to pay their bills - when Pepperell won his first pro title, a Challenge Tour event in 2012, his straitened circumstances meant he pretty much had to.
"My credit card had been rejected that morning and I had to get my friend to pay for my hotel room," says Pepperell, who does not come from money. "Being out of cash almost forced me to play well."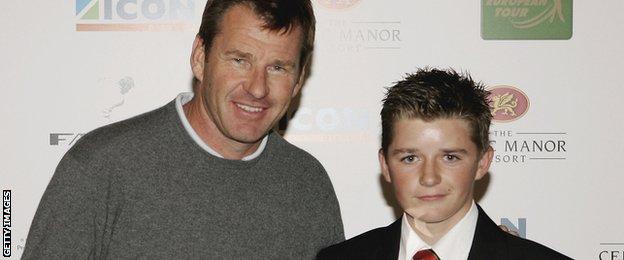 Winning was something golf folk thought Pepperell would do a lot of when he finished runner-up to Tom Lewis in the 2009 British Boys Championship. But when Lewis was winning his maiden European Tour title only two years later, Pepperell was playing for relative peanuts on the Challenge Tour, a league below the big time.
Four years later, it is Lewis who is struggling. Down to 424 in the world rankings, Lewis, a close friend of Pepperell's, failed to qualify for this year's Open. Professional golf is snakes and ladders by a different name.
"Learning as a golfer is like trying to complete a puzzle," says Pepperell, ranked 105 in the world. "You're always trying to add pieces in without the pieces that were already in place falling out.
"On any given day, maybe 10 players out of a field of 100 will be happy. Some guys are financially secure, but if they're playing badly it will still affect their mood. Other guys have no money and are battling their game. You see so many guys on tour pulling their hair out. If I'm not playing great I'm so miserable. And I'm not a miserable person.
"People have this idea that because we're playing for all this money, that makes us upbeat. It's nice to have money but it doesn't pull you through the moments when you're alone and stressed and things are going wrong in a foreign country.
"The lows are very low but the highs are so high that they make up for it. Then again, you will never experience anything like that first high again."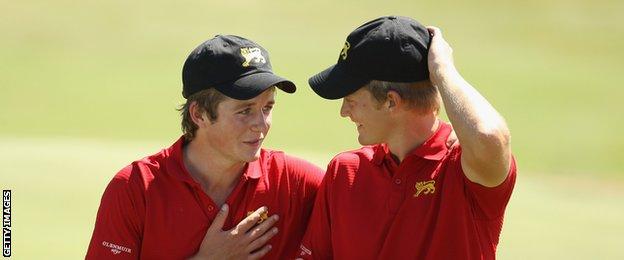 Pepperell stresses the importance of perspective, before adding that too much perspective can be dangerous for an elite sportsperson: it's all very well telling yourself that knocking a small white ball around a field with a stick isn't that important really, but success in sport requires a healthy dose of self-absorption and delusion.
"I think of myself as a load of helium balloons attached to a stone," says Pepperell. "There are parts of me drifting off in all sorts of crazy directions and if I was to lose that stone - which represents family, my girlfriend and friends - I would end up floating in space, with no direction and no idea where I was going.
"But if we all thought too much about how insignificant we are, none of us would ever get out of bed in the morning. So you've got to find that balance, you almost need to be like two people in order to become successful."
Therein lies another dilemma: the more successful a sportsperson becomes - and every sportsperson craves success - the more famous he or she becomes and the more difficult it is to remain tethered to that stone.
"When I read that Rory McIlroy doesn't enjoy the game like he used to, I wasn't at all surprised," says Pepperell. "I don't think many top golfers actually enjoy what they do. I don't think many top sportspeople enjoy what they do. They're constantly scrutinised and it becomes so stressful, so pressurised.
"People think being famous is great. But being that famous can be the worst thing in the world. I want to be the best I can be. But being the best I can be means winning majors, becoming famous and all the bad stuff that comes with it. It's like making a pact with the devil."
If St Andrews should prove to be Pepperell's crossroads moment, expect any pact with the devil to come with clauses - because Pepperell is too self-aware and conscious of the dangers to go all in.
"There's no sense I've made it now I've qualified for the Open," he says. "I'd never want to feel like that. To be thinking like that is dangerous. You have to always feel vulnerable, have people around you reminding you of your frailties, your insecurities and your weaknesses.
"Once you start feeling invincible, something bad inevitably happens. Golf is tough like that. Life is tough like that."
Eddie Pepperell's life in golf
Born:
22 January 1991, Oxfordshire
Home club:
Frilford Heath, Oxfordshire
Current world ranking:
105
Highest:
95
Amateur highlights:
Jacques Leglise Trophy winner 2007, 08, 09; St Andrews Trophy runner-up 2010; Eisenhower Trophy 2010
Turned professional:
2011
Professional highlights:
2012 Open Cotes d'Armor Bretagne, won (Challenge Tour); 2013 BMW PGA Championship, sixth; 2013 US Open, tied 124th; 2015 Irish Open, tied second