Donald Trump: Leading players quiet on controversial remarks

By Tom English
BBC Scotland at Gullane
Last updated on .From the section Golf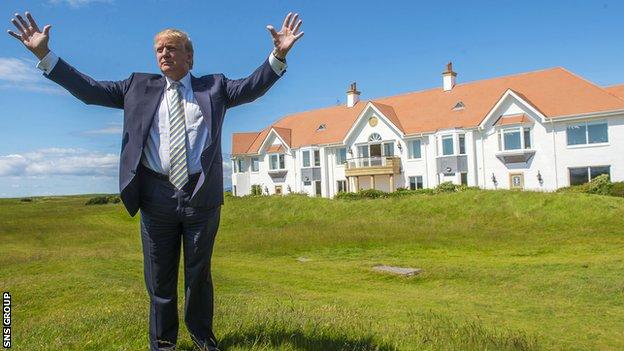 Scottish Open
Venue:
Gullane
Dates:
9-12 July
Coverage:
Highlights on BBC Two Scotland on Saturday and Sunday, updates on BBC Radio Scotland's Sportsound
Rickie Fowler's face was a picture, the American wearing the kind of rabbit-in-the-headlights expression that almost made you feel sorry for him.
In the Scottish Open media centre at Gullane on Wednesday morning, Fowler had to deal with the continuing fallout of Donald Trump's comments about Mexican immigrants during his bid for the Republican nomination for next year's presidential election in the USA.
Trump is a leading owner of stellar golf courses mostly in the United States, but also, of course, in Scotland, with Trump International in Aberdeen and the storied links at Turnberry among his portfolio.
Given his status as one of the most significant supporters and investors in world golf his words can boomerang back and hit the game straight between the eyes, as has been the case with his wretched remarks about some Mexican immigrants being "rapists" and "killers".
The quotes have caused a storm, both on the day he made them last week and in the days after he reiterated them on national television in the USA. Instead of seeking to calm the controversy, Trump threw another log on the fire and attacked Mexican immigrants anew.
On Wednesday, the United States Professional Golfers Association joined the behemoth retail store, Macy's, and the major media companies, Univision and NBC, in disassociating themselves from Trump, stating that it was in "the best interests of all not to conduct the 2015 PGA Grand Slam of Golf at Trump National Los Angeles".
That was the first skittle to fall, but as the game comes under increasing pressure to cut Trump loose from holding marquee tournaments at his courses, it may not be the last.
It was hotly rumoured that Trump's course in Aberdeen was set to be announced as host venue for an upcoming Scottish Open but that talk has cooled now.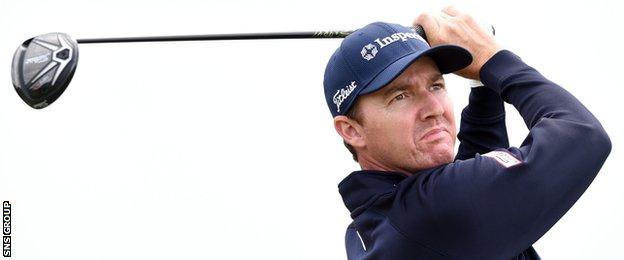 Frankly, it's nigh on impossible to imagine a championship that is financially supported by the Holyrood parliament cheerily backing Trump's vision in Aberdeen.
The issue will be a hot topic again at the Open at St Andrews next week when the R&A will be pressed on its views about the saga and whether, in particular, Turnberry is still in its thoughts as a championship venue.
Fowler - and other players - have been caught in the crossfire and to say they are struggling to come up with a response to a question of Trump's suitability as a host for tournaments on the PGA and European Tours is to put it mildly.
From a trawl of Twitter accounts of the leading players of the world, not one has condemned or even mildly rebuked Trump for his comments.
Donald Trump connections
WGC-Cadillac Championship played at Trump National Doral, Miami, and the PGA Tour's Puerto Rico Open staged at Trump International Golf Club.
Both the 2017 US Women's Open and the 2022 US PGA Championship are due to be staged at Trump National in New Jersey.
The Senior PGA Championship will be played at Trump National Golf Club in Virginia in 2017 and Trump Golf Links Ferry Point, New York, will host The Barclays PGA Tour event in 2017.
Trump-owned Turnberry staged the most recent of its four Opens in 2009.
They have remained silent and unquestioning, perhaps reluctant to bite the hand that, in part, feeds them.
You longed for one man to stand up and be counted on the issue but embracing controversial subjects is not in a golfer's DNA. Most would sooner poke out their own eyes with the tip of their golf umbrella than engage in such a heavyweight business.
"I had not heard about it yet," said Fowler, weakly, when the question came about the Grand Slam of Golf being removed from Trump's place in Los Angeles. "I'm not too sure. It's not exactly my spot to comment in a way. If that's what they feel is best then it is what it is.
"We go and play the best tournaments in the world, wherever they may be. But that's the Tour's decision to make and I feel like they do the best job for us to give us the best places to play.
"For the most part I'm getting to go live my dream out here and play the PGA tour. I'll have fun wherever we get to play."
Fowler smiled uncomfortably later, knowing that he had managed to dodge a question that he'd rather not have been asked.
He was not alone in that. On the range, Jamie Donaldson, the Ryder Cup immortal from Gleneagles, claimed to know nothing about the Trump story. "Don't know anything about it," he said.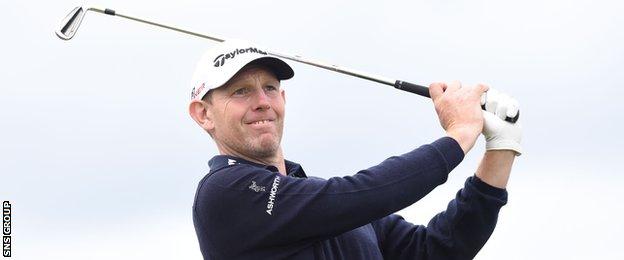 "I don't follow the news and I don't read newspapers because it's usually just full of negative rubbish. I read the sport, but that's about it. Each to his own."
Stephen Gallacher, his Ryder Cup team-mate, spoke of the game's difficulty with the Trump issue.
"I'll tell you what I think, he's brilliant for golf because whenever he goes into a golf course he makes it better," said the Scot.
"I've seen that at Doral, I've seen what he's done up north in Aberdeen, it's phenomenal. He's a good guy for putting tournaments on. What he does off the course is nothing to do with me. It's none of our business."
Another Ryder Cupper, Graeme McDowell, also highlighted the good in Trump rather than the bad.
"As golfers, getting involved in matters of global politics, it's not really something we're in a position to do," said the 2010 US Open champion.
"We're not really equipped to answer those questions. All I can say is that what Mr Trump does for golf is a very great thing. We're lucky to have guys like him who are willing to stick their neck out and put money back into the game especially in the last four or five years.
"It's a complex political conversation that we don't really have the tools to answer. It's who he is. We're a very PC world these days. It's a tough one."
Jimmy Walker, the American Ryder Cup player, also spoke about the importance of golf and politics being kept apart.
"Donald Trump has a history of saying what he likes to say, respect that or don't respect that," he said. "I'm not running the golf tournament. It's not my golf tournament to run. They can do whatever they want. I try not to get into politics and all that stuff."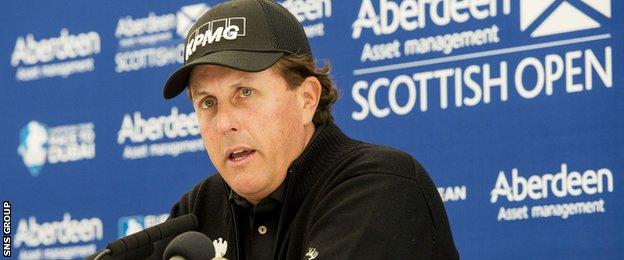 Phil Mickelson was the only player who had anything resembling criticism for Trump.
"I think we were all disappointed to hear his comments," said the American winner of five majors.
"Yet it doesn't take away from all that he's done to try to help better golf and take these properties [such as the revamped Doral] and turn them around and make them prosperous.
"It puts everybody in an awkward situation because we don't agree with those comments but yet we are appreciative of what he's done to help promote the game of golf and that puts everybody in a tough spot."
Mickelson, too, believes that golf and politics should not mix, but there was an irony in that given that he was speaking from the Scottish Open, a tournament that receives substantial and critical financial support from the Scottish government.
Golf and politics can mix pretty well when the issue is money. When the issue is morality, it can be a different story.