Scottish golfer Marc Warren ready for Made in Denmark defence
Last updated on .From the section Golf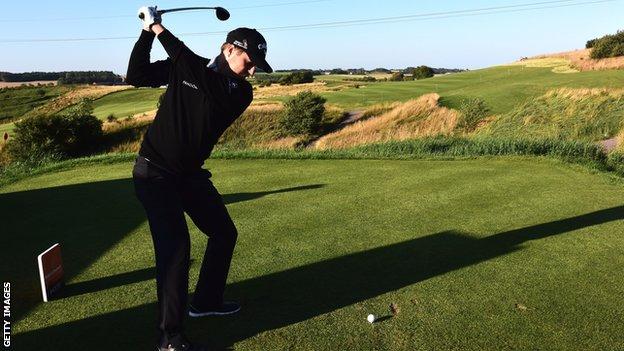 Marc Warren is excited about defending his Made in Denmark title in Farso this week.
And Warren, who finished in the top 50 at the US PGA Championship, feels the course is "set up in great condition".
"It's a good test for us. They've changed the 13th and the 6th - I agree with the changes," he said.
"A lot of great memories coming back.
"I played the pro-am this morning, the course is in great condition again. We're set for a week of good weather, which helps."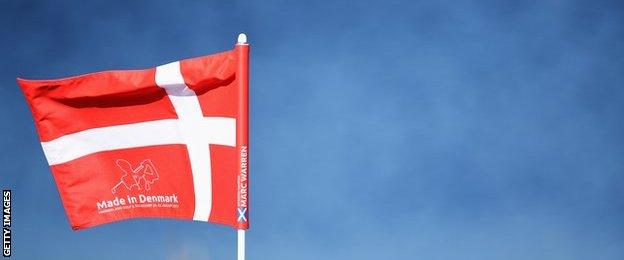 Opportunities to practice and rest have been at a premium for Warren following his participation at the US PGA at Whistling Straits.
"I've only managed to get about 20 hours back home," he explained.
"Unfortunately there wasn't quite as much sleep in that as intended but at least I've got the afternoon off to try and rest and recuperate [on Wednesday].
"There's been a lot of golf, the [Paul Lawrie] Match Play was a long week as well. Then it was straight to USA, got there Tuesday, could only play nine holes on Wednesday as I was quite tired.
"I'm just trying to get as much rest as possible and maybe one or two coffees before I go out in the morning.
"The good thing is I don't feel I need to practice too much as I feel my form is pretty good.
"I'm obviously playing a lot of golf at this time of year. There's not a lot of time to go and work on things if you're feeling a little rusty.
"It's just a matter of resting, staying fresh and I'm sure that won't be an issue once I'm on the golf course tomorrow. It should be good fun and hopefully a good turnout."