Golf review: Big names make waves ahead of Ryder Cup year

By Tom English
BBC Scotland
Last updated on .From the section Golf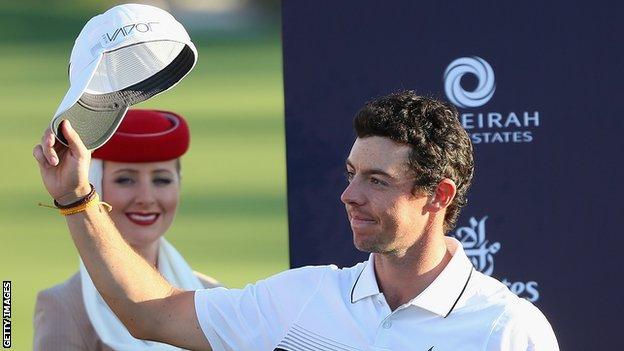 It doesn't seem that long since the last one, but the way of things with the Ryder Cup is that the countdown starts ever earlier - from days, once upon a time, to weeks, to months, to many months.
We are entering a Ryder Cup year and we can now brace ourselves for talk of America's revenge and how they are out to get Europe - and how they really, really mean it this time.
The speculation about players and captain's picks and assistant captains stretches out in front of us like the longest and straightest par-five in existence. It's a shifting landscape, of course. Europe is in the grip of change. Every one of the heroes of Gleneagles spent 2015 going backwards in the world rankings.
There are degrees of descent, naturally. Nobody in these parts will be too worried to see Rory McIlroy fall from world number one to world number three given that his injury has healed and his form has returned. Justin Rose, Henrik Stenson and Sergio Garcia will surely go again as well, but some of their stellar team-mates of the recent past will most likely be absent when the jamboree fetches up at Hazeltine in Minnesota in late September.
Lee Westwood, Ian Poulter and Graeme McDowell have all plunged out of the world's top 50 in 2015 - three Ryder Cup rocks who are beginning to crumble. Of the 12 who conquered America at Gleneagles you could hang your hat on just five making it this time around - McIlroy, Rose, Stenson, Garcia and Martin Kaymer.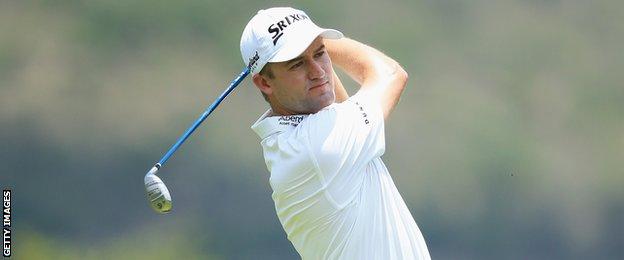 There's a new wave coming. England's Danny Willett, Ireland's Shane Lowry and Scotland's Russell Knox are winning and they occupy places in the world's top 30. Austria's Bernd Wiesberger and England's Andy Sullivan are just outside that group. Young Matt Fitzpatrick is a fast-emerging force - from 413th in the world a year ago to 43rd now on the back of a victory and a clutch of high finishes.
America's personnel may not be radically different in 2016 - Brooks Koepka, Kevin Kisner and Justin Thomas might freshen things up - but they better hope that their leadership is a major departure from what went down at Gleneagles.
Tom Watson may have written the anti-captaincy blueprint, but his replacement Davis Love III has bad history of a different kind as a Ryder Cup captain. The collapse at Medinah was not his fault, but he was in the hot-seat and that storied Sunday must still bring a grimace to his face.
The Americans, even at this remove, look strong. We've said it before and their challenge has gone up in a puff of smoke bigger than anything that comes out of Miguel Angel Jimenez's mouth at cigar time, but the fact remains that the United States have six of the planet's current top 10 in their ranks and 10 in the top 20.
At the pinnacle, of course, is Jordan Spieth, the 22-year-old who had veteran golf observers delving into the recesses of their mind to figure out where, precisely, Spieth's 2015 ranked in the annals of the game.
The feeling, from some of the sport's most distinguished boffins, was that Spieth's year ranked fourth in history - behind Bobby Jones' Slam in 1930, Ben Hogan's hat-trick of majors in 1953 and Tiger Woods' hat-trick in 2000.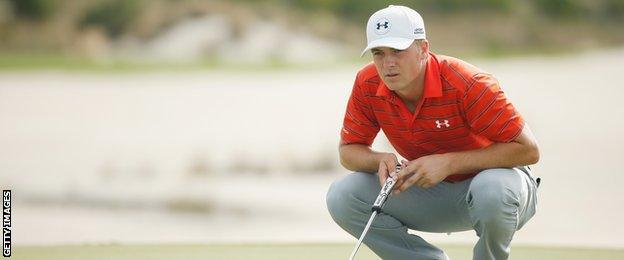 Jones, Hogan, Woods - that's the company that Spieth was keeping in the pantheon in 2015.
It began at Augusta when he was still just 21. Records tumbled as readily as putts that week. He set Masters records for the lowest-ever 36-hole total, the lowest ever 54-total and the joint-lowest 72-hole total, along with Woods in 1997.
Spieth didn't overpower Augusta, didn't bomb his way to victory in the modern way. He dominated through accuracy and touch. His short game was made in heaven, his mentality forged from steel. His course management was supernatural for one so young.
For three straight nights he slept on the lead and it didn't bother him one bit. He was the first wire-to-wire winner at Augusta since Raymond Floyd 39 years earlier. On that special Sunday, Spieth became the youngest Masters champion of all time.
When he won again at the US Open at Chambers Bay it was another exhibition of grit under pressure and humility in the aftermath. Chambers Bay was to Augusta what chalk is to cheese but here was this phenomenon dominating again.
There was, inevitably, talk of Tiger, who shot 80-76 and missed the cut, a recurring theme for the man who used be The Man. One era ends and another begins.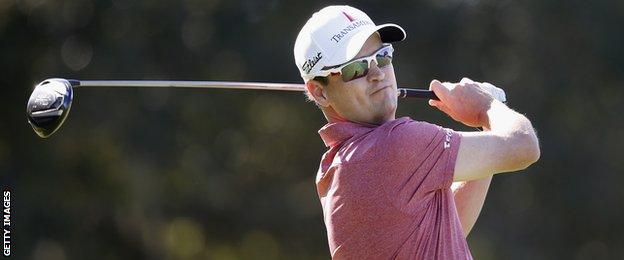 At the Open at St Andrews we craved Spieth versus McIlroy coming down the finishing stretch on Sunday. Fate intervened. A football injury did for the Northern Irishman and the weather did for the Sunday finish. It was dramatic nonetheless.
The preamble was all about the third leg of the Grand Slam. Spieth stayed in America the week before the Open instead of coming to Gullane for the Scottish Open. Some veteran pros thought he was bonkers. The Old Course, they said, is a strange beast. Course knowledge is everything. The gist was that to be a contender, Spieth needed to know the place better than he possibly could while playing it at home on his simulator.
His sum playing knowledge of the Old Course was a fun round years before.
Spieth defied conventional wisdom. When on the Monday the Open went to a play-off, the American was just one shot short of making it. And the shot was easy to recall. Thirty-two minutes were played on the rain-lashed, wind-swept Saturday morning. It was an unfair call and Spieth was a victim. He played one hole, the 14th, three-putted and dropped a shot. Then play was stopped for most of the rest of the day. It was not the Open's finest half-hour.
The quality of the guy meant that he had nothing but good thoughts for the tournament and the winner. Zach Johnson shot a supreme final-round 66 and then played marvellously in the play-off with Louis Oosthuizen and Marc Leishman. Johnson has won two majors - one at Augusta and one at St Andrews. It's safe to say that when the time comes he'll die a happy man.
The final major of the year broke America's stranglehold on the big titles. The PGA, at Whistling Straits, belonged to Jason Day, an astonishing talent who has played in 20 majors and who has finished in the top 10 in half of them.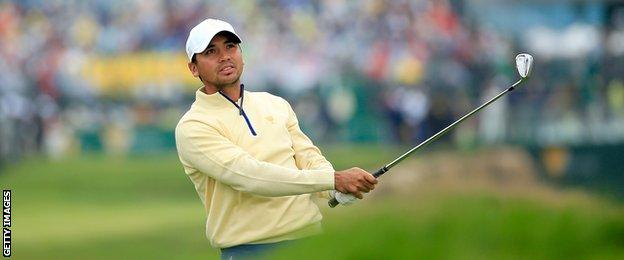 Day was clinical and unrelenting. On that Sunday he had the metronomic Spieth breathing down his neck but he held him off. In doing so, the Australian set the lowest score in major championship history.
Spieth, McIlroy and Day could be the next great triumvirate of world golf. In behind them is a cast of many, a brilliant collection of talents, none more brilliant, or more vulnerable, than golf's nearly man, Dustin Johnson.
From the margins we hear the plaintive cries of former champions - Phil Mickelson but especially Woods. His game is wrecked, his body broken. He says he'll come again but nobody believes that anymore, and you wonder if even Tiger believes it now.
Golf moved on in 2015.