Alex Mollin 'privileged' to become first female coach in Jersey club's history
Last updated on .From the section Golf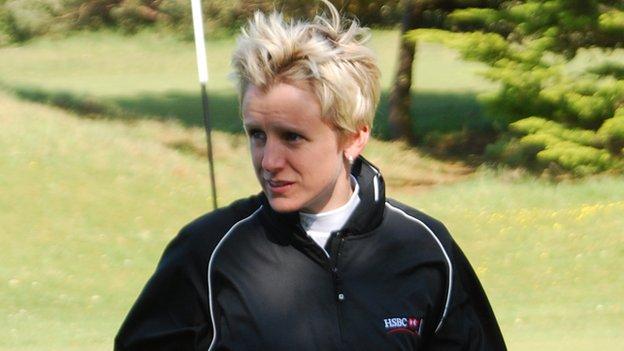 Alex Mollin says she feels "privileged" to have become the first female teaching professional at the Royal Jersey club in its 138-year history.
The 37-year-old, who turned professional in 2010, started her job at the course last month.
"Coaching is a man's world generally, so to be able to come here and join a fantastic team - it's a great honour," Mollin told BBC Channel Islands.
"There are so few women coaches in the grand scheme of things."
To become a Professional Golfers' Association professional, players have to complete a three-year degree course, as well as obtaining other qualifications.
Royal Jersey's Olivia Jordan-Higgins is currently playing on the Symetra Tour in the United States and attempting to win a card for the main LPGA tour.
"When I go away to the PGA and do my training, I'd be in a class of around 360 trainees and probably a dozen of those were women - so you're in a massive minority really," added Mollin.
"It's fantastic and it's a privilege. I think it was always going to happen at some stage and for me, it's a fantastic achievement to be that person."
Never want to miss the latest golf news? You can now add this sport and all the other sports and teams you follow to your personalised My Sport home.