Stewart Cink takes break from golf after wife's cancer diagnosis
Last updated on .From the section Golf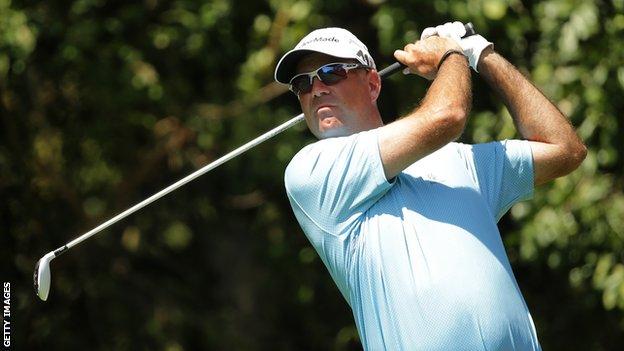 American Stewart Cink, the 2009 Open champion, has announced he is taking a break from professional golf after his wife was diagnosed with breast cancer.
Cink, 42, a five-time Ryder Cup player, is currently ranked 208th in the world.
"Since I was 15 years old, Lisa Cink has been my biggest supporter," he wrote on Twitter. "It's now time for me to return the favour.
"In order to assist Lisa in meeting this challenge, I will be stepping away until circumstances improve for her."
Never want to miss the latest golf news? You can now add this sport and all the other sports and teams you follow to your personalised My Sport home.