Ladies Scottish Open: Cheyenne Woods heartened by recent form

By Kenny Crawford
BBC Sport Scotland
Last updated on .From the section Golf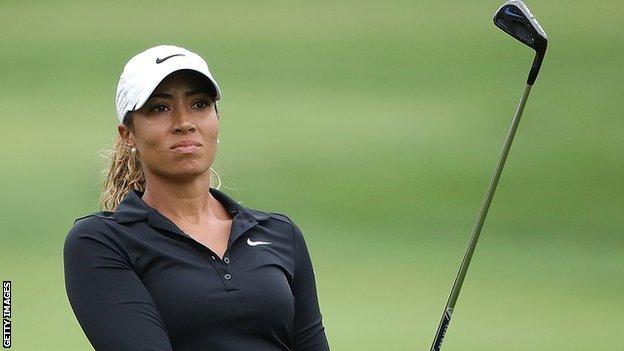 Cheyenne Woods believes she is on the verge of winning her first title since 2014 and the American would love it to come at the Ladies Scottish Open.
The niece of the 14-time major winner Tiger Woods is competing for the second consecutive year at Dundonald Links.
"The history of golf in Scotland is very rich and it's a privilege to come here and play," she said.
"It's the home of golf - you go back to where golf really started and it feels very traditional and pure."
Woods, 25, finished tied for 54th in last year's event but has had enjoyed more consistent form of late.
In July, she finished tied sixth and tied 24th at two LPGA tournaments in Oregon and Ohio respectively.
"I've just been getting better and better and trying to improve my game," Woods told BBC Scotland. "If I do continue that process then a win is inevitable, so I'm just looking forward to that day.
"It's always nice to be in Scotland and I enjoy playing the different style of golf. You have to strategically plan how you go into each hole and how you're going to hit each shot.
"You have to be able to adjust - you never know about the weather day-to-day or even hour-to-hour.
"The course is going to play different depending on what we do get so you have to be prepared for anything."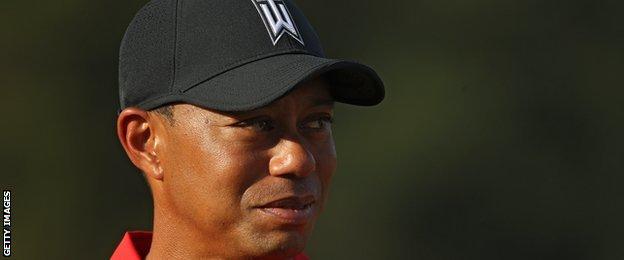 Woods has already qualified for the Ladies British Open in Woburn on 28 July to 31 July, and the world number 259 expects a little "good luck" message before that one from her Uncle Tiger, who has recently withdrawn from playing in the US PGA Championship.
She feels the amount of questions she has to field about Tiger are beginning to wane slightly as she tries to make her own way in golf.
"When it was my first year on tour it was very new to everybody so the questions were inevitable," she said.
"But I think the longer I'm out here the older it gets. There are only so many questions you can ask. The longer I'm out here the more people will see me for myself as a golfer rather than just being tied to Tiger.
"But he's always going to be a big figure in the game of golf so that bit will always be there."