Muirfield: Rory McIlroy says women ban was 'obscene'
Last updated on .From the section Golf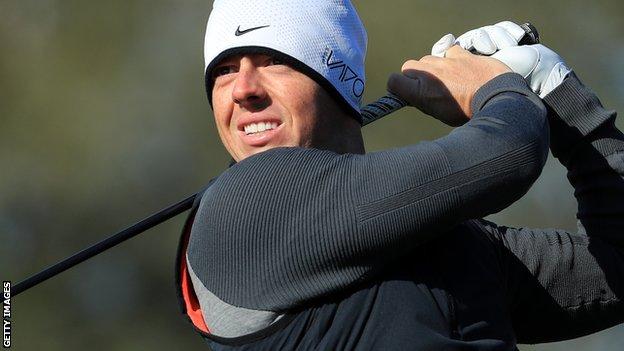 Rory McIlroy has continued his criticism of Muirfield despite the club voting to admit women members for the first time this week.
"I still think that it got to this stage is horrendous," said McIlroy.
"We'll go back and play the Open because they'll let women members in, but every time I go I won't have a great taste in my mouth."
Members at the privately owned golf club voted 80.2% in favour of updating its membership policy on Tuesday.
"I mean, in this day and age, where you've got women that are leaders of certain industries and women that are heads of state and not be able to join a golf course - I mean, it's obscene.
"It's ridiculous. So th-ey sort of saw sense."
On the nearly 20% who voted to maintain the ban, McIlroy said: "It's horrendous. I mean, I just don't get it.
"So anyway, we'll go back there for the Open Championship at some point and I won't be having many cups of tea with the members afterwards."
Masters champion Danny Willett described Tuesday's vote as a "great thing".