Bernhard Langer sets record on seniors tour with full set of senior majors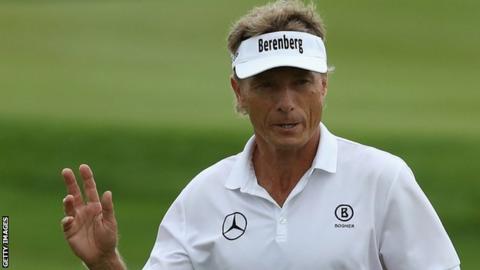 Bernhard Langer has become the first man to win all five senior majors with victory at the Senior PGA Championship.
It is a record ninth senior major win for the German, who moves past Jack Nicklaus to the top of the list.
Langer, 59, went into the final round one behind Vijay Singh but shot a four-under 68 to Singh's 70 at Trump National Golf Club in Washington DC.
"It was a very tight race until we got to 16 and 17. Then I got in front by two and never looked back," he said.
The seniors majors are for players aged 50 and over.
The US Senior Open which starts in late June, is next followed by the Senior Players Championship in July which Langer has won the past three times.
The British Seniors Open is the last of the year, taking place at Royal Porthcawl from 27-30 July.