Rhys Enoch books Open spot at Carnoustie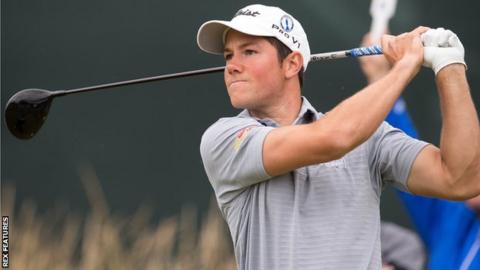 Rhys Enoch earned a place at the Open after claiming one of the 12 spots available from four final qualifying events held around Britain.
The Welshman, 30, finished third at Notts Hollinwell to book his spot at Carnoustie on 15-22 July.
Enoch finished on two under, four shots behind leader Ashton Turner and one behind Oliver Wilson who also both qualified.
American Jordan Spieth won the 2017 Open at Royal Birkdale.
Enoch has played in the Open once before in 2014 at Royal Liverpool, after coming through qualifying at Woburn.
He said: "I played The Open at Hoylake in 2014 and missed the cut by three shots but it was probably the best week of my life so I can't wait to get back and try again.
"It's an unbelievable event and it can't come soon enough. I haven't played Carnoustie, but I'm know it's one of the toughest around."