Rory McIlroy to miss Irish Open to focus on Open Championship preparations
Last updated on .From the section Golf
Rory McIlroy has confirmed he will miss this year's Irish Open at Lahinch in order to focus on his preparations for The Open at Royal Portrush.
McIlroy, 29, says missing his national open, which takes two weeks before the major, will give himself a better chance of winning The Open.
The Open is returning to Northern Ireland for the first time since 1951.
"If there is ever a year when I feel I can miss this Irish Open, it's this year," said McIlroy.
Speaking to BBC Sport Northern Ireland, McIlroy said that his plan to "tune up" for the Portrush event by competing in the Scottish Open a week earlier, meant that he was forced to miss the Lahinch tournament, in order to keep himself fresh for the major.
"If I was to play the Irish Open, The Open Championship would be my third event in a row.
"For me, that's not the best way to prepare for what could be the biggest event of my life," added the Northern Irishman on the eve of the WGC Mexico Championship which starts on Thursday.
McIlroy has been Irish Open tournament host since 2015 although Paul McGinley will undertake that role at Lahinch in county Clare this year.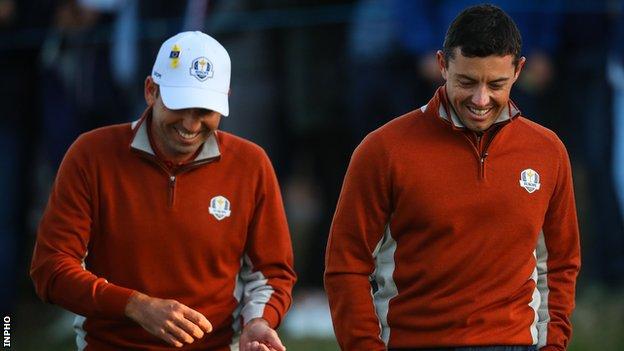 McIlroy will maintain European Tour membership
The former world number one will maintain his European Tour membership for next year.
Last November the world number eight said that he was considering playing only two regular European Tour events this year which would have meant him losing his tour membership.
However, McIlroy now says he will play the "minimum" required number of events to maintain his membership and ensure that he remains eligible to play in future Ryder Cups.
"I wouldn't miss that [the Ryder Cup] for the world. I'm still going to be a member of the team.
"I'm just going to sort of play as little as I can [on the European Tour] to save myself for the golf that I'm playing everywhere else also."
McIlroy insisted that his decision to miss the Irish Open was in no way "discrediting or belittling" the Lahinch event.
"I love the Irish Open. I've supported it in my whole career.
"The people of Ireland are still going to see me playing golf because I'm going to play The Open Championship and I'm sure a lot of people will travel from down south to see me play."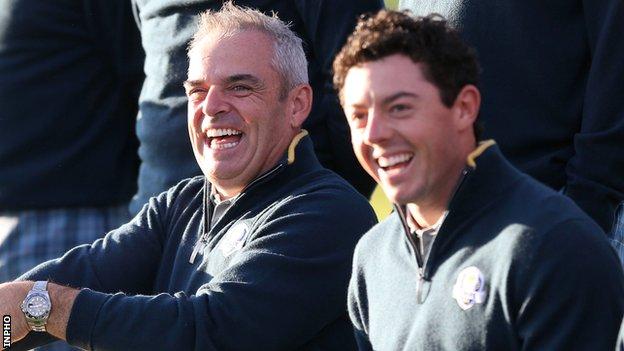 'Critics don't see bigger picture'
Back in November, Paul McGinley expressed disappointment at McIlroy's plan to reduce his European Tour schedule but McIlroy believes the critics "don't see the bigger picture".
"My main focus is the major championships, the WGCs....the biggest events in the world wherever they may be.
"They don't know the ins and outs of your life. It's easy to criticise from far away because you don't know the details.
"I'm sure people are going to be upset but at the same time, if it means that it gives me a better chance to win The Open, and prepare well for Portrush, I'm going to do it.
"I'm going to make decisions that are the best thing for me. If that upsets anyone, then I'm sorry - that's not my problem, that's their problem."
Since winning the 2014 Open at Hoylake, McIlroy has been unsuccessful in his efforts to become only the sixth player to complete the modern day Grand Slam by winning the Masters.
However, the Northern Irishman says triumphing on home soil at Royal Portrush is at the very top of his 2019 golfing wish list.
"If I could pick one tournament to win this year, it would be Portrush. I would definitely have Augusta on the backburner.
"I never thought I would play a major in Northern Ireland. It would be the biggest achievement of my career if I was able to win it."