Beth Tweddle not distracted by the 2012 Olympics
Last updated on .From the section Gymnastics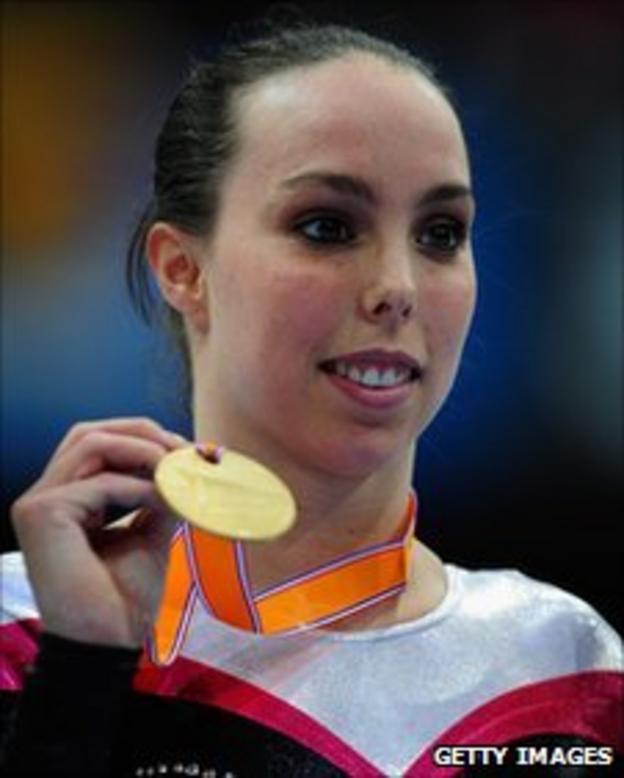 Liverpool's three-time world gymnastics champion Beth Tweddle insists that the 2012 London Olympics must not overshadow what she does this season.
Tweddle, like City of Liverpool team-mate Hannah Whelan, is hoping for a medal in London next year, but admits other events have to take priority.
"Everyone talks about 2012. It's always in the back of your mind," she said.
"But the World Championships is the main aim. We have to qualify for that," Tweddle told BBC Radio Merseyside.
"If we don't, we get another try in January, but we really don't want to go down that avenue.
"Otherwise, next year will be quite hectic with qualifying, the European Championships and Olympics.
"Something would then have to take a side-step and that would be the Europeans.
"But, without the Europeans, we won't have the test event ready for the Olympics.
"I'm really excited for the challenge, but we've just got our minds set on qualifying first."
Seven-times national champion Tweddle will be competing on the bars and floor at the Women's Artistic British Championships in Liverpool next weekend (9/10 July).
Whelan will also be there at the Echo Arena, looking to retain the British title she won in 2010.
"It's nice that it's in Liverpool," said South Africa-born, Cheshire-bred Tweddle. "And Hannah, who I train with, is one of the main contenders this year as well.
"Everyone wants to be national champion. Up until the age of 16, I hadn't won a national title and that was the one thing I wanted to win.
"I went to the 2001 British Championships and won that trophy and to take it home is such an honour. To have it seven times is a massive thing."