Jersey finish second at Inter-Island Gymnastics Games
Last updated on .From the section Gymnastics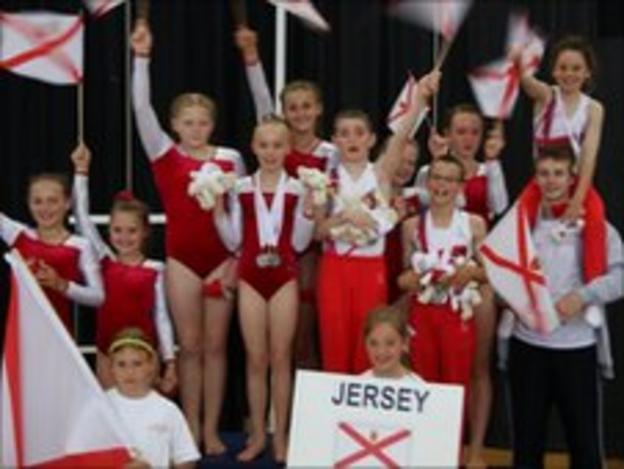 Jersey gymnasts have finished second overall in the Inter-Island Gymnastics Games, claiming nine gold, 19 silver and 14 bronze medals.
Juniors Rachelle Flambard (bars) and Cameron Aird (rings) were amongst the Jersey winners on day two of the event.
The Isle of Man topped the medals table with 112 points, Jersey scored 79, and third-placed Faroe Islands totalled 57.
The event, at Jersey's Fort Regent, was organised after gymnastics was not featured at this summer's Island Games.
Matthew Hill, 18, claimed his second pommel win for Jersey on Saturday, while junior Zee Adamson also tasted gold in the parallel bars.
Coach Ben Frith said: "Our team was up against some great all-round gymnasts from the Isle of Man.
"Some awesome performances were seen from a much improved senior Faroes team, particularly on floor, vault and rings.
"However, the Jersey men played to their own strengths."
Women's coach Julia Falle said: "We have such a young women's team with the oldest being just 14.
"I think we will see great things from them in the future."