Beth Tweddle backs Great Britain at World Championships
Last updated on .From the section Gymnastics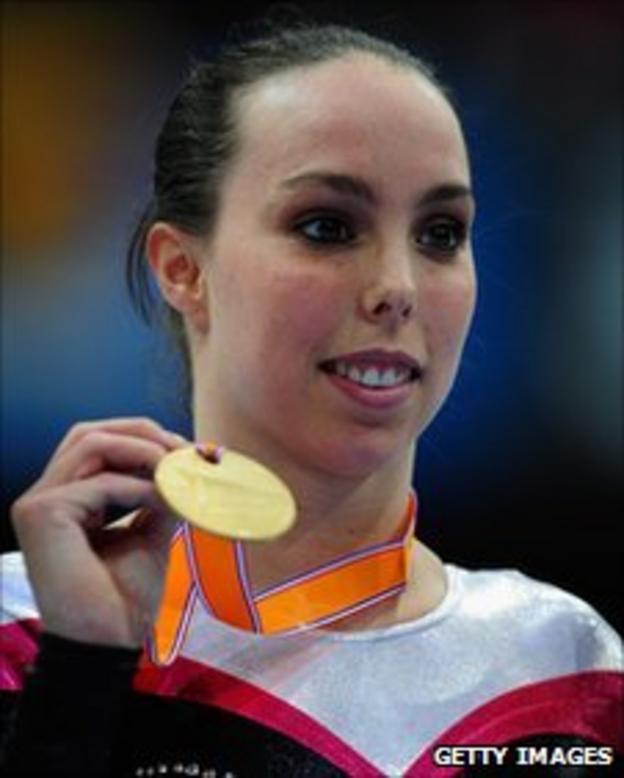 Liverpool's three-time world gymnastics champion Beth Tweddle says the British squad are in good shape ahead of the World Championships in October.
Members of the team took part in the Women's Artistic British Championships in Liverpool, with Merseyside pair Tweddle and Hannah Whelan taking golds.
"The GB squad are looking strong at the minute," she told BBC Radio Merseyside.
"We've just got to consolidate through the summer ready for the World Championships in October."
Tweddle added: "For them to get the experience at a national championships, at least they won't be fazed going into a major championships.
The Liverpool gymnast won gold for her bars routine and also on the floor at the Echo Arena at the weekend, and she was pleased with the overall result.
"The bars were good, a couple of the connections were the wrong way round but didn't make a difference," the 26-year-old continued.
"The floor I was really pleased with. That's the first time in about a year I've been able to perform my floor how I wanted it and the score reflected that.
"I think the event's been a massive success and we've got the same thing here next year.
"Hopefully if it proves as much a success we can keep it going here in Liverpool."