Devon gymnast Jay Thompson wins Commonwealth medals
Last updated on .From the section Gymnastics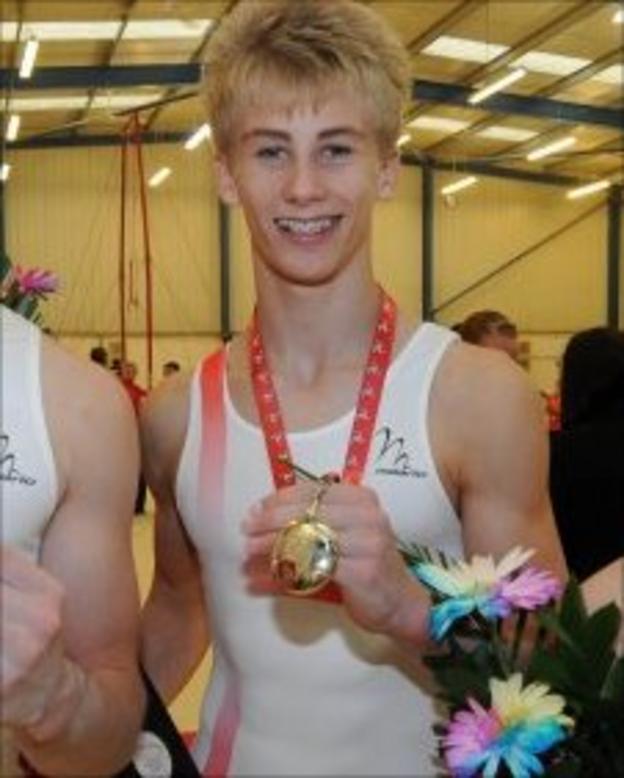 Exeter gymnast Jay Thompson has won two gold and two silver medals at the Commonwealth Youth Games.
Thompson, 15, and his England teammates took team gold while he also won gold in the parallel bars at the event in the Isle of Man.
He won a silver in the all-around and pommel horse, as well as coming fourth in the high bar and vault.
"It's a tremendous result, it was an incredible team experience,"" said his father Keith.
Mr Thompson paid tribute to his son, and to team-mates Brinn Bevan and Dominick Cunningham, after they took gold ahead of Canada and Australia.
"They were three lads from England that worked incredibly well together. Their cameraderie was fantastic and so was their results," he said.
Of the eight gold medals available to male gymnasts, England won five.