Great Britain's Dan Purvis wins World Cup bronze in Tokyo
Last updated on .From the section Gymnastics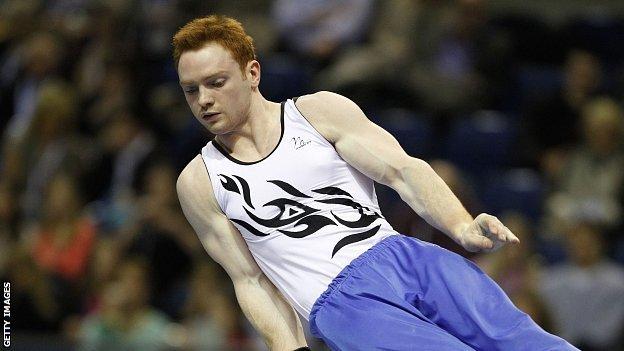 GB Olympic men's team bronze medallist Dan Purvis warmed up for the European Championships by claiming all-around World Cup bronze in Tokyo.
Charlie Fellows, 16, finished sixth in her first senior international.
Purvis, from Liverpool, scored 89.250 to finish behind Ryohei Kato of Japan and Oleg Vernyayev of Ukraine.
The result means the 22-year-old finishes the all-around season as the number two-ranked gymnast in the world, just behind Germany's Marcel Nguyen.