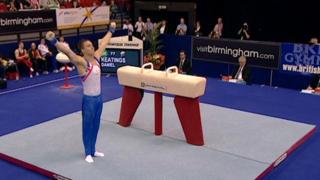 The redemption of Daniel Keatings
GB gymnast Daniel Keatings won a world silver medal in 2009 and became the European champion a year later. Then, it all went wrong.
After a succession of injuries and disasters, including missing the London 2012 Olympics, Keatings is back on top of the world of men's gymnastics. Here, he looks back on his tumultuous career so far.