Emma Smith, Laura Gallagher & Kat Driscoll win world team gold
Last updated on .From the section Gymnastics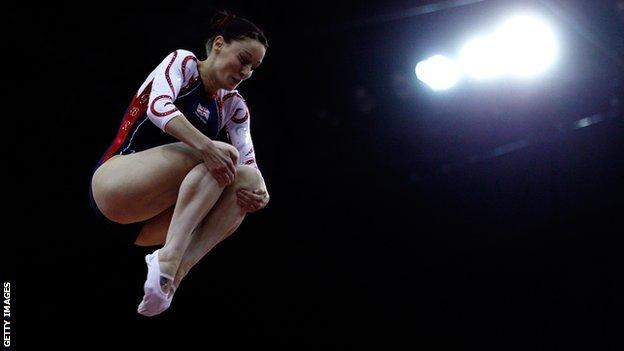 Great Britain's women's trampoline team claimed the World Championship title in Sofia.
The trio of Emma Smith, Laura Gallagher and Kat Driscoll scored a total of 164.845 points ahead of Canada (159.995) and Belarus (158.450).
Smith, who was fourth in the individual qualification, got the team off to a good start with 55.840pts.
Gallagher scored 55.280 while 2012 Olympian Driscoll managed 53.725 to secure the title.
Driscoll, 27, said: "We have worked so hard over the last two to three years and this comes as an acknowledgment for all our efforts."
Gallagher, 24, added: "I don't think it has hit me yet - I keep grinning, but I know it will hit me later."
Bryony Page was also awarded a gold medal after she took part in qualification.