Gymnast Brinn Bevan breaks leg to put Rio 2016 hopes in doubt
Last updated on .From the section Gymnastics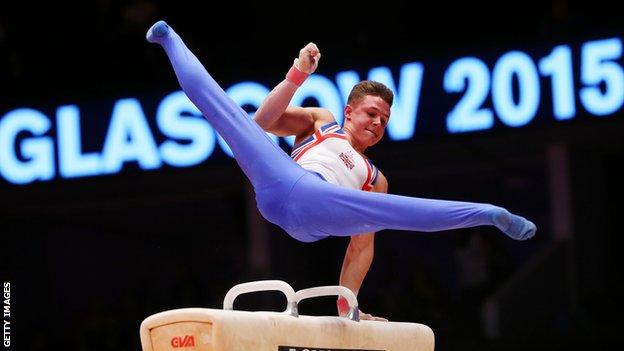 British gymnast Brinn Bevan suffered a double leg break while vaulting on Saturday, putting in doubt his hopes of competing at next year's Olympics.
Bevan, 18, who won team silver at the World Championships in Glasgow last month, has had surgery.
He broke his left tibia and fibula after landing on a concrete floor in what he called a "freak accident".
He wrote on Instagram that the injury was heartbreaking and the "lowest low" after "such a high of the Worlds".
British Gymnastics' medical team is expected to issue more information on the teenager's injury on Tuesday.
It is yet unclear whether the Essex-based gymnast has a chance of returning to fitness to secure one of three individual spots available on the British team, as well as a place in the team event, at next summer's Olympics in Rio de Janeiro.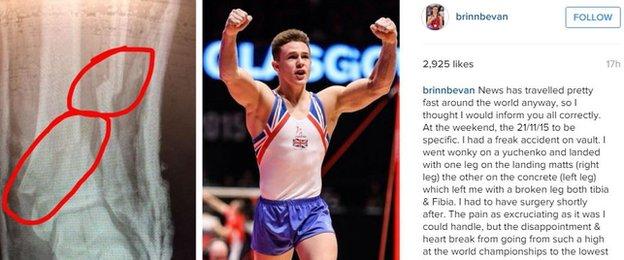 "All my emotions just erupted and I've found myself constantly in tears," Bevan said.
"This may be a big stepping stone to overcome but most, if not all, successful athletes have had to overcome adversity to reach their goals.
"That moment at the World Championships I will never forget and it's something I want to feel again."