Gymnastics British Championships: Kelly Simm and Brinn Bevan claim all-round titles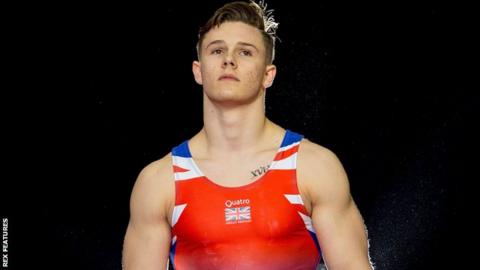 Kelly Simm and Brinn Bevan claimed the all-around titles at the 2018 British Championships in Liverpool.
Four clean routines for Simm, 22, gave her a title-winning score of 53.400, with Amy Tinkler, who won bronze at the Rio Olympics last year, claiming silver and Charlie Fellows in third.
"It's absolutely mad. I'm so happy and it really hasn't sunk in," said Simm.
Bevan, 20, claimed the men's event with a score of 84.400 with Dom Cunningham second and Dan Purvis winning bronze.
"I injured myself last year and it's been a long year getting myself back in to action," said Bevan on the British Gymnastics website.
"It's just great that the performance has paid off. I put my heart and soul in to it and for it to pay off on the day is unbelievable."