Ellie Downie: Briton to undergo second surgery on left ankle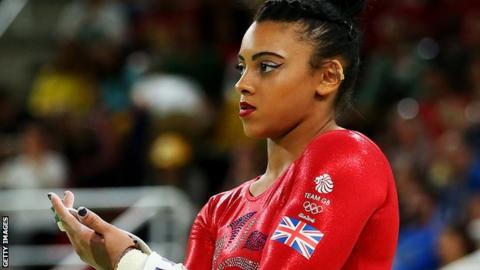 Britain's Ellie Downie will undergo a second surgery on her left ankle after missing the Commonwealth Games.
The 18-year-old first had surgery in September 2017 after picking up the injury at that year's British Championships.
She posted on social media that her ankle was "still not coping with the amount of load I want to be doing".
"I want that flag back on my chest and to be representing my country and family again," she said.
"No matter what or how long it takes, I will get there."
Downie won four medals at last year's European Championships, despite injuring her ankle the month before, but subsequently missed October's World Championships
Her elder sister Becky also missed the Commonwealth Games with an elbow injury.