GB handball women lose to Poland, Euro 2012 qualification unlikely
Last updated on .From the section Handball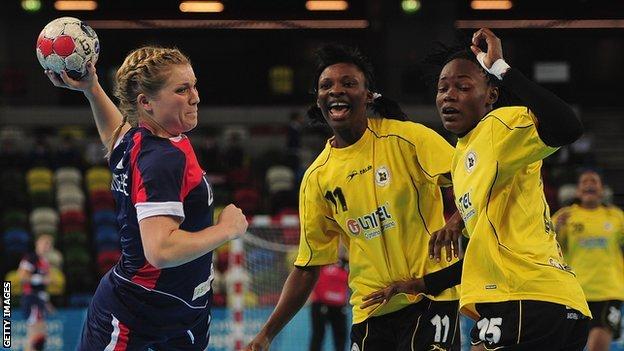 Great Britain women's handball team were beaten 33-20 by Poland in their Euro 2012 Group Three qualifier at Loughborough University.
GB now have little chance of reaching this year's tournament following defeats by Montenegro and Russia.
Jesper Holmris' side trailed 10-8 at half-time but a string of two-minute suspensions cost the hosts dearly in the second half.
"When we play the top nations, we struggle one to one," said Holmris.
GB have three games remaining against Poland away on Sunday and then home to Montenegro before a final match away to Russia in June.
Victories in all three would move them on to six points which could be enough to top the group, although a number of other results would have to go in their favour for that scenario to become a reality.