Olympic handball champion Nikola Karabatic arrested in Paris
Last updated on .From the section Handball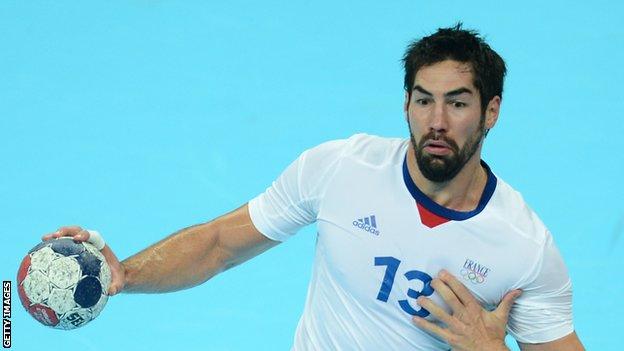 Double Olympic gold medal winner Nikola Karabatic is one of five handball players arrested in France over match-fixing allegations.
Karabatic, 28, is considered one of the greatest players of the game and won gold medals with the French team at London 2012 and in the 2008 Games in Beijing.
The Montpellier left-back was picked up by police on Sunday evening at the end of a match in Paris, along with four other players and several officials and their friends.
The investigation centres on betting made during a match between Montpellier and a team from Brittany in May.
Montpellier, who have dominated French handball for the last 15 years, lost 31-28 to Cesson-Sevigne.
At the time, Montpellier were already guaranteed a 13th league title in 15 seasons, while the Breton club were in eighth place in the league.