Britain 'well ahead' of previous Games with 2012 plans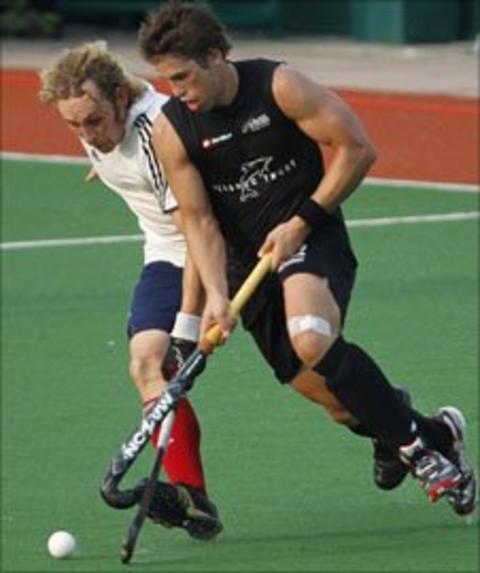 British hockey's preparations for 2012 far exceed those for previous Olympics, according to the GB men's head coach.
Jason Lee, appointed a year before the Athens 2004 Games, believes his squad for 2011 is "well ahead" compared to the teams in 2007 and 2003.
"We're over a year out and starting to close the door on anyone new coming into the squad," said Lee after GB came third at the Sultan Azlan Shah Cup.
"We're so far advanced at selecting a squad to work with."
The competition held in Malaysia over the past 10 days, which culminated for Britain in a 4-2 defeat of New Zealand to earn the bronze medal on Sunday, is considered a development tournament where performances are more important than results.
Entering a full British men's squad for the tournament, rather than an English team as in previous years, allowed Lee to select Scottish, Welsh and Northern Irish players alongside a strong English contingent, replicating the union between the home nations which exists during the Olympic Games.
Never before have the men's or women's squads trained and competed as Great Britain to this extent, this far ahead of an Olympics - with their places at the Games guaranteed as the host nation.
"Because we are the hosts, we can look so much further in advance and build a bigger product as a consequence," Lee told BBC Sport.
"We're trying to build performances ahead of pertinent tournaments and there are only two of those in the next two years: the Europeans in August [in Germany] and the Olympics next year."
Lee's plans to unite the pick of the home nations in Malaysia suffered a setback as injuries prevented a number of players - Scotland's Stephen Dick included - from wearing the GB shirt.
But those who did reach the Sultan Azlan Shah Cup were encouraged to experiment, with forwards taking on midfield duties and defenders straying up front in order to develop their all-round games.
However, failing to reach the final left Lee "tinged with disappointment", despite treating the competition as a chance to develop players and strategies.
"There were a couple of games where we didn't play so well," he admitted.
"We had a few too many players play poorly against Korea [a 3-1 reverse on Saturday] which was the game that decided whether we would reach the final.
"We've been working hard in the last few years to get in and around the medal games, and we are starting to be considered as finalists, whereas five years ago we were making up the numbers.
"Every time we miss the opportunity to take part in a final, it's below the standard we want to achieve - even if the performances were as good as, or better than, what we'd hoped for at the start."
Lee remains confident that Britain will challenge for a medal at London 2012, with a change in mindset at the heart of the GB squad's approach to a home Olympics.
"For Beijing 2008, we were trying to target the top six in the world and so we formed a style of play that could compete with the teams ranked fourth to eighth," he said.
"Now, we're trying to compete with the teams ranked first to third. We've been working on that for about a year now and I think we've made real progress."
Australia ran out eventual winners of the Sultan Azlan Shah Cup, defeating Pakistan 3-2 on the final day.
The bulk of the GB squad goes on to compete as England at August's Europeans, known as the EuroHockey Nations Championships, to be held in Moenchengladbach.
England are drawn against France, Ireland and the Netherlands in Group B, with Belgium, Germany, Russia and Spain in Group A.
The English are the defending champions, having stunned Germany 5-3 to take the European title in Amsterdam two years ago.