Ireland complete series win over Wales with second win
Last updated on .From the section Hockey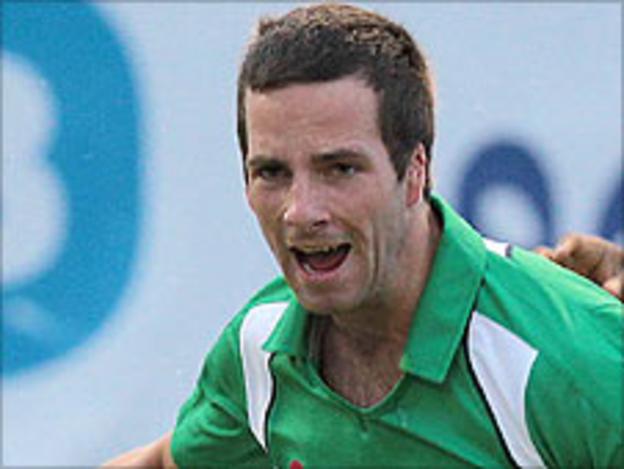 Ireland completed a series victory over Wales by winning the third of the matches between the sides at UCD.
Having won the first game 3-2 on Friday and drawn the second 2-2 on Saturday, the Irish side convincingly beat the Welsh 4-1 on Sunday.
John Jermyn and Mitch Darling scored two goals apiece on Sunday, with Rick Gay netting a penalty stroke for Wales.
Wales scored the first two goals of the game on Saturday but strikes from Mitch Darling and John Jermyn secured a draw.
Ireland had beaten Wales 3-2 in the first of the three-game series on Friday, Andy McConnell, Peter Blakeney and Peter Caruth scoring for the Irish.
Ben Croxall and Joe Naughalty scored for Wales in the second half and the teams will meet again on Sunday.
The matches are part of Ireland's preparations for major tournaments in the summer, including the Four Nations Cup.