Irish women finish fifth in Challenge after SA defeat
Last updated on .From the section Hockey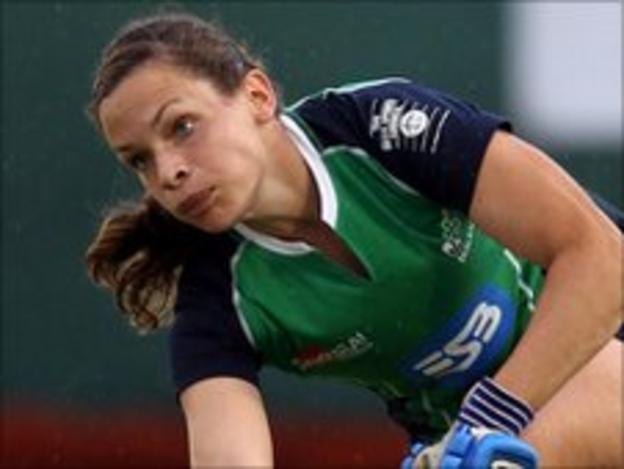 Ireland were beaten 2-1 by South Africa in the fifth/sixth place match at the Champions Challenge tournament in Dublin on Sunday.
Sulette Damons put South Africa ahead on 30 minutes with a left-hand reverse stick effort.
Nikki Symmons levelled for Ireland in the 47th minute after a Michelle Harvey penalty corner.
Pietie Coetzee restored South Africa's lead and despite late Irish pressure, the visitors held on to earn victory.
Ireland's sixth place finish was one place higher than their world ranking among the teams playing in the tournament.
Coach Gene Muller had mixed feelings after the defeat.
"There is a bitter-sweet feeling in the team. They are extremely disappointed in losing a close match but satisfied that we performed so well," said Muller.
"The effort and application was of a very high standard and we will gain confidence from our performance over the course of this tournament."