England pip Australia to Champions Trophy fifth place
Last updated on .From the section Hockey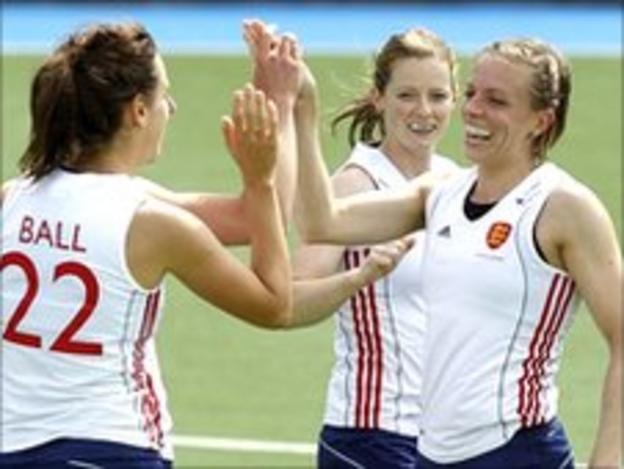 England beat Australia for the second time in three days to take fifth place in the hockey Champions Trophy.
The 2-0 victory in Amsterdam followed a 3-2 win in the final pool match on Friday - England's first against Australia in eight years.
England's goals on Sunday came from Beckie Herbert in the first half and Chloe Rogers in the second.
Keeper Beth Storry was also in inspired form, saving four Australian penalty corner chances in the second half.
England's win means they automatically qualify for next year's Champions Trophy in Argentina, which will play a major part in the build-up to the 2012 London Olympics.
Helen Richardson set up England's first goal in the eighth minute with a self-pass free hit near the top of Australia's circle, which was pushed to the left post for Herbert to rebound off keeper Rachael Lynch into the goal.
Rogers then got the final touch on Laura Unsworth's drive to score from England's second penalty corner in the middle of the second half, which was also marked by a series of superb saves from Storry.
"Beth kept us in the game in the second half with great saves from Australia's penalty corners and showed why she is a world-class keeper," said England coach Danny Kerry.
"I go away from this tournament feeling OK, knowing that we are in next year's Champions Trophy and knowing that we are competitive with the top teams here."
New Zealand beat South Korea 3-2 in the third-place play-off, while China secured seventh place with a 5-3 victory over Germany, who finished eighth. Argentina face the Netherlands in the final.